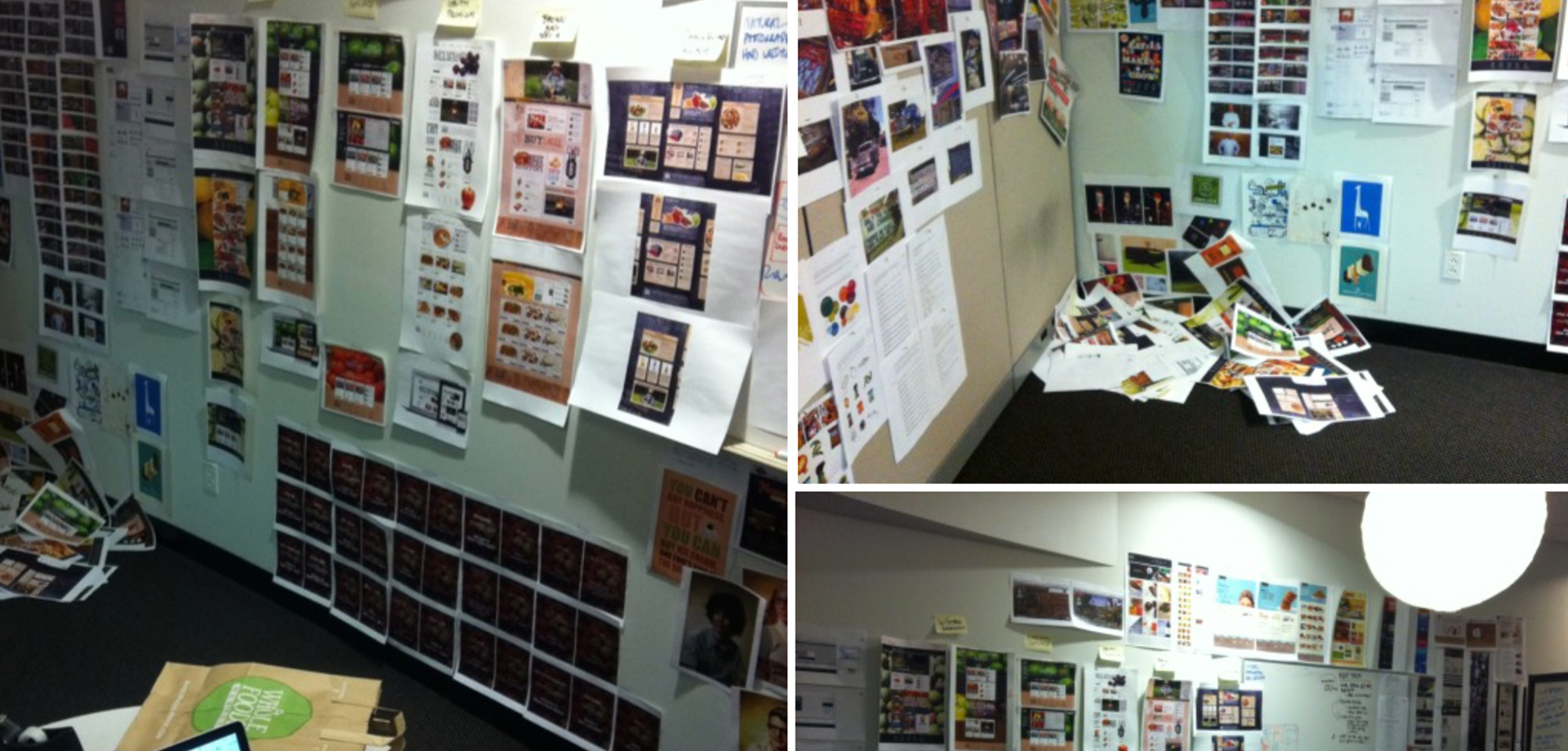 THE PITCH
In-Store Experience
An all out creative pitch. Ask was to be fun and energetic without being realistic. We were to have fun & surprise them. All while thinking of how we could bring the mentality of a personalized community, like your local Whole Foods Market, online. A pure utopia of sorts. Oh yeah, all in 4 days.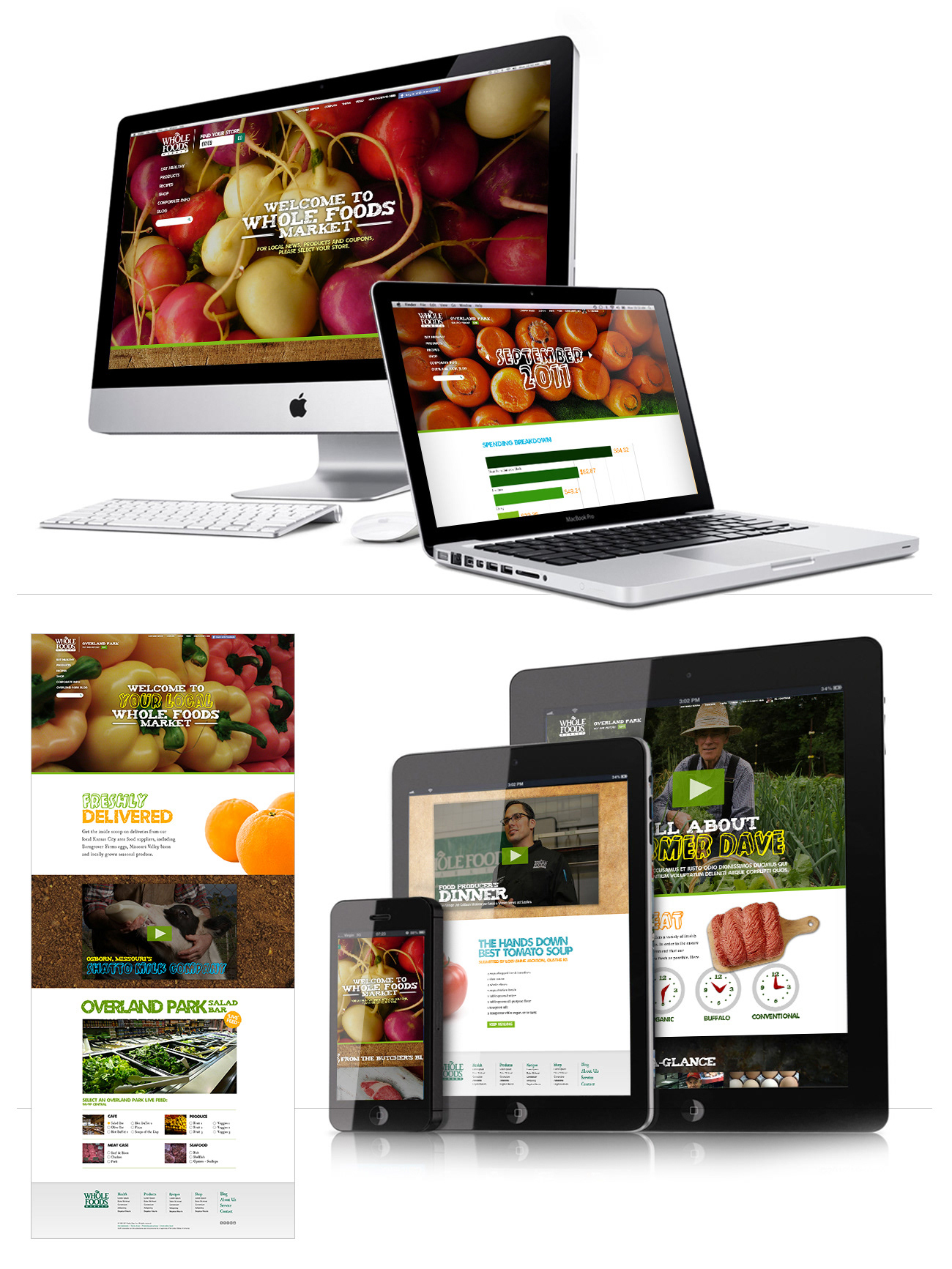 THE REDeSIGN CONCEPTS
Option A - Gritty Premium
Inspired by the weekly coupons printed on newspaper that most WF customers were familiar with. By infusing that tactile, gritty quality with premium, mouth-watering cut-out imagery, this concept acknowledged the premium price guests often pay while still feeling obtainable and every-day.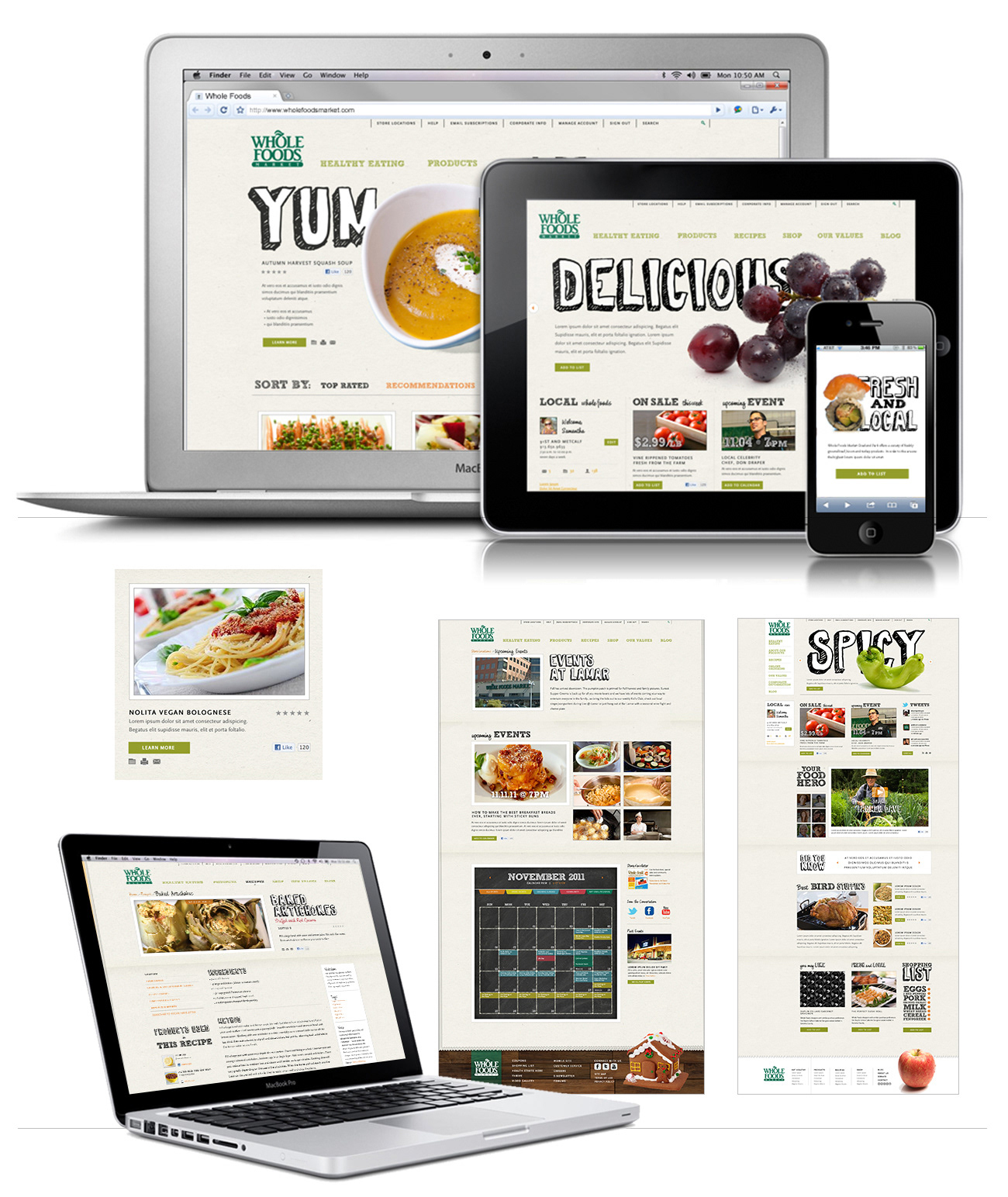 THE REDeSIGN CONCEPTS
Option B - In-Store
This was the chosen direction to move forward with. We created 6 custom typefaces for Whole Foods and all were live type when the site was launched. A 1st for any consumer facing website. This design was inspired from that first impression of Whole Foods. This concept brings the in-store look, feel and vibe directly to users miles away on the desktop computer and mobile devices.