Target's corporate website is the one stop place for everything Target newsworthy. This redesign allowed for easier and simplified updates, all while refreshing the look to feel modern and fresh,
just what you expect from Target.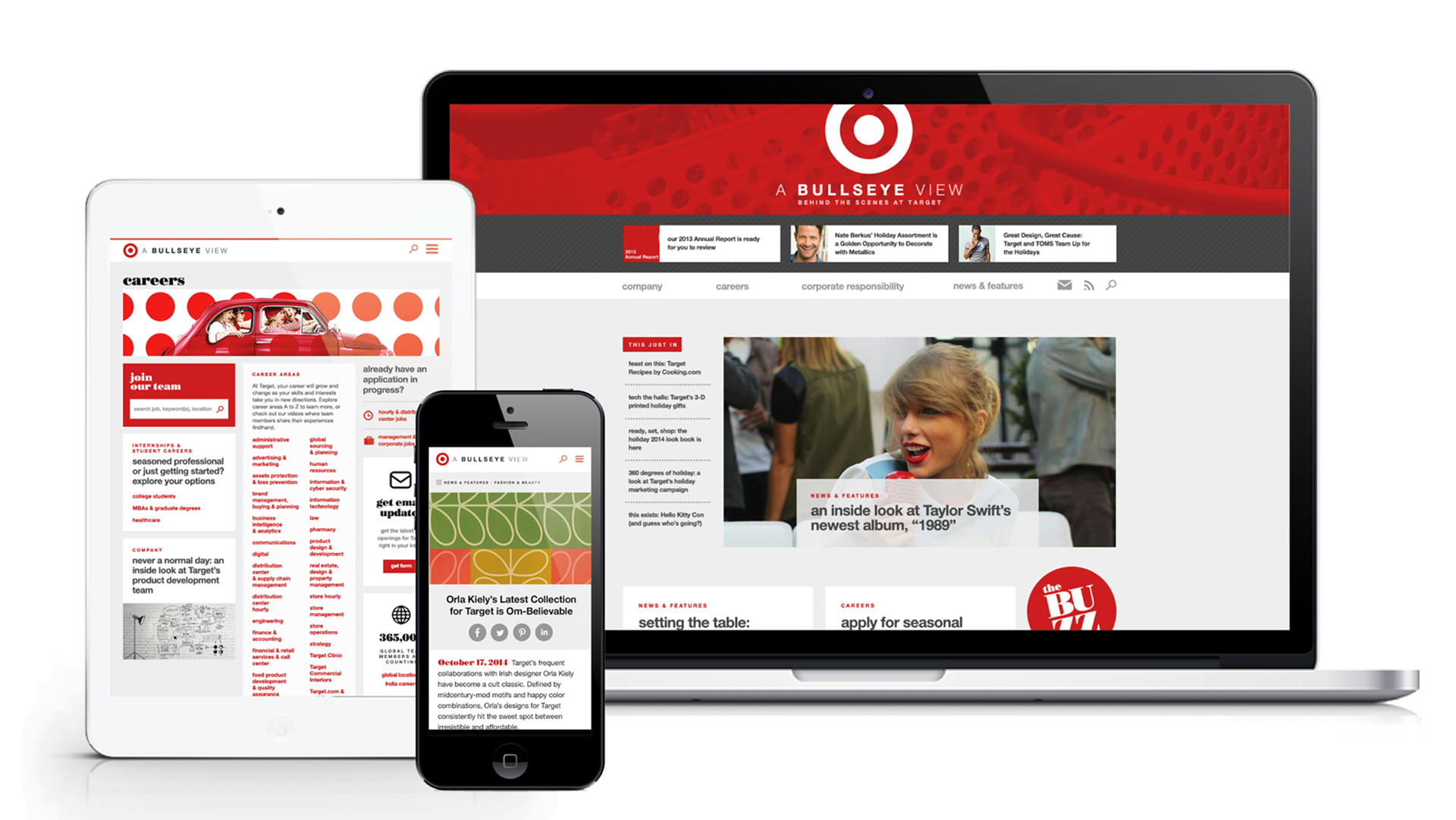 There were two major sites being used at the start of this project. Both had serious amounts of traffic each day. And both, had a lot of the same content, each being managed by a different agency. This re-imagination of these two sites as one was the ultimate goal, all while providing the variety of users coming to this site, a hard-working content site that can remain timeless for Target for the many years to come.
The result is a fully-responsive site, complete with a custom CMS system enabling content creation from numerous agencies, client as well.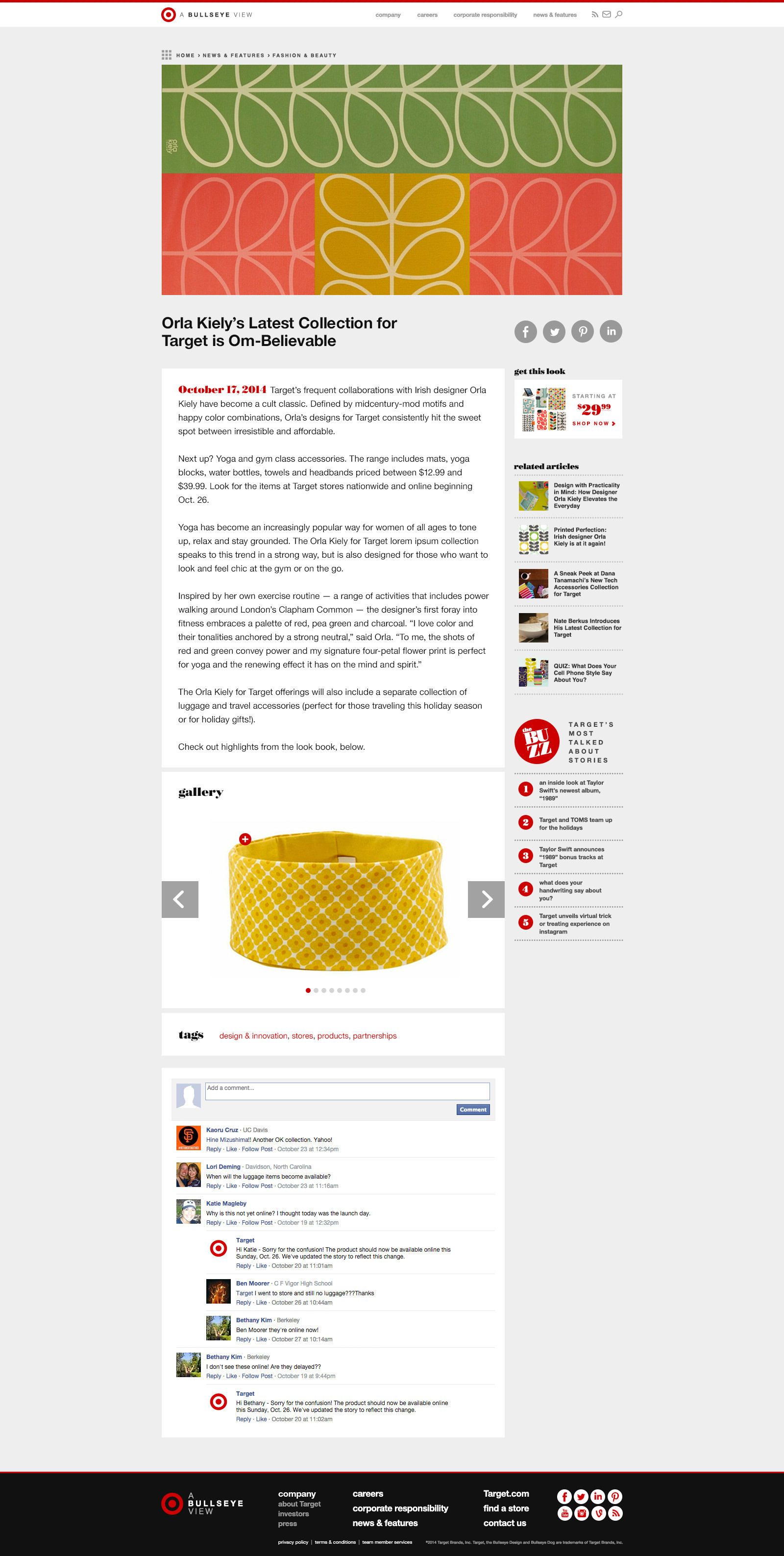 The goal was to be THE voice of Target, all while pleasing numerous types of users that come to this site. From job seekers to media to current employees, and yes, even shoppers trying to stay up on everything Target.
Ultimately our knowledge of the existing corporate site and vision of the site won us the pitch.