Motion graphics
Sprint One-Click
Sprint's new one click feature allows you to get what you want when you want with just the push of a button. A simple typographic journey explains the many things that Sprint one click can do for you. This is in all 1,200 Sprint retail stores across the country.
Motion graphics
Sprint Taxicab Connections
A sizzle-reel loop created for in-store usage across all Sprint retail stores in the USA. Video featured a common thread many users could relate to using and seeing on a daily basis, a taxi cab.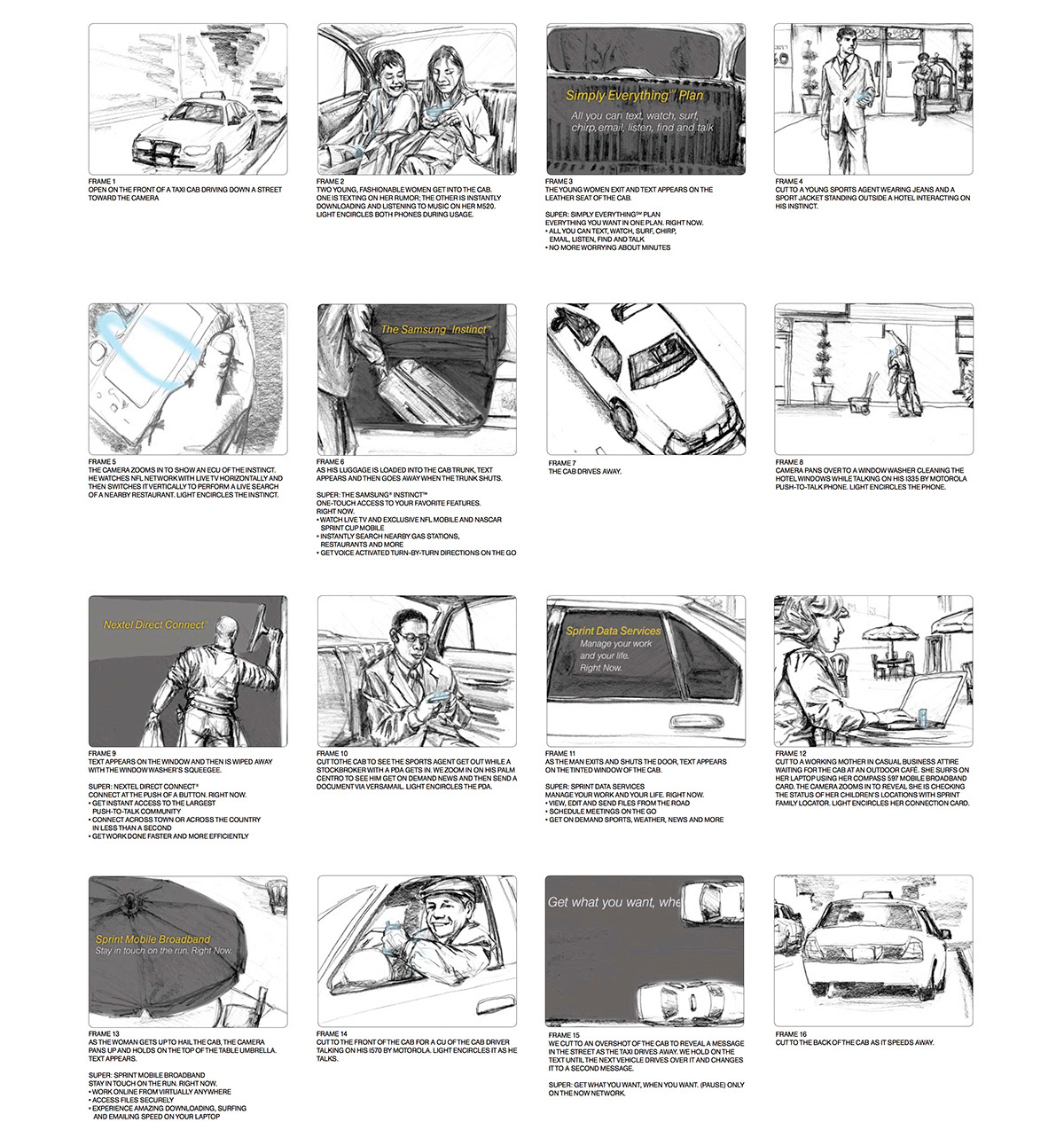 Motion graphics
SprintStudio | Palm Pre Gyroscope
In the heart of Kansas City's newest and most upcoming part of town, The Power & Light District, sits The Sprint Experience retail store. It a retail environment where innovation is key. What a better platform than this to announce, tease and launch Palm's hottest phone at the time, The Palm Pre. Assets created included brochures, motion graphics, video installations,static print ads and various digital takeovers inside the retail environment.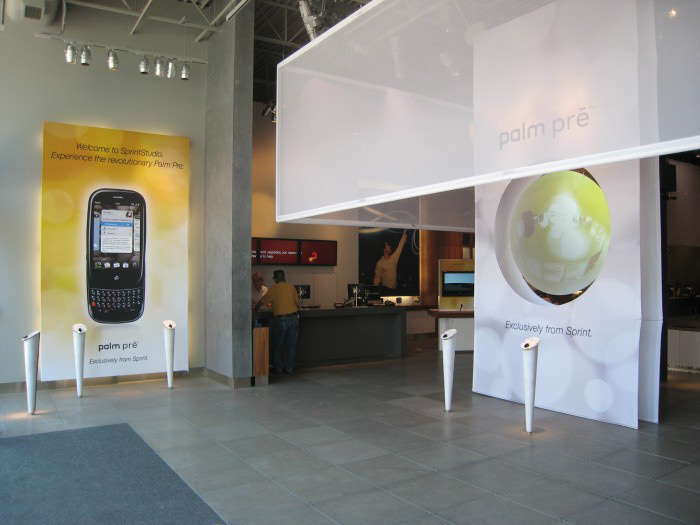 Motion graphics
Sprint | Palm Pre: ECU & ECU2
Another facet of the Palm Pre launch was creating teaser reels for not only The Sprint Studio, but all the Sprint retail locations. Some locations had ribbon monitors, a set of 3 or 5 screen next to each other. This allowed us to version this content specifically for those screen sizes.