how-to#1
Check Order Status
Ever wondered where your new phone is but had no idea how to track it? Well, good thing we made this video so AT&T customers could track the status of their orders.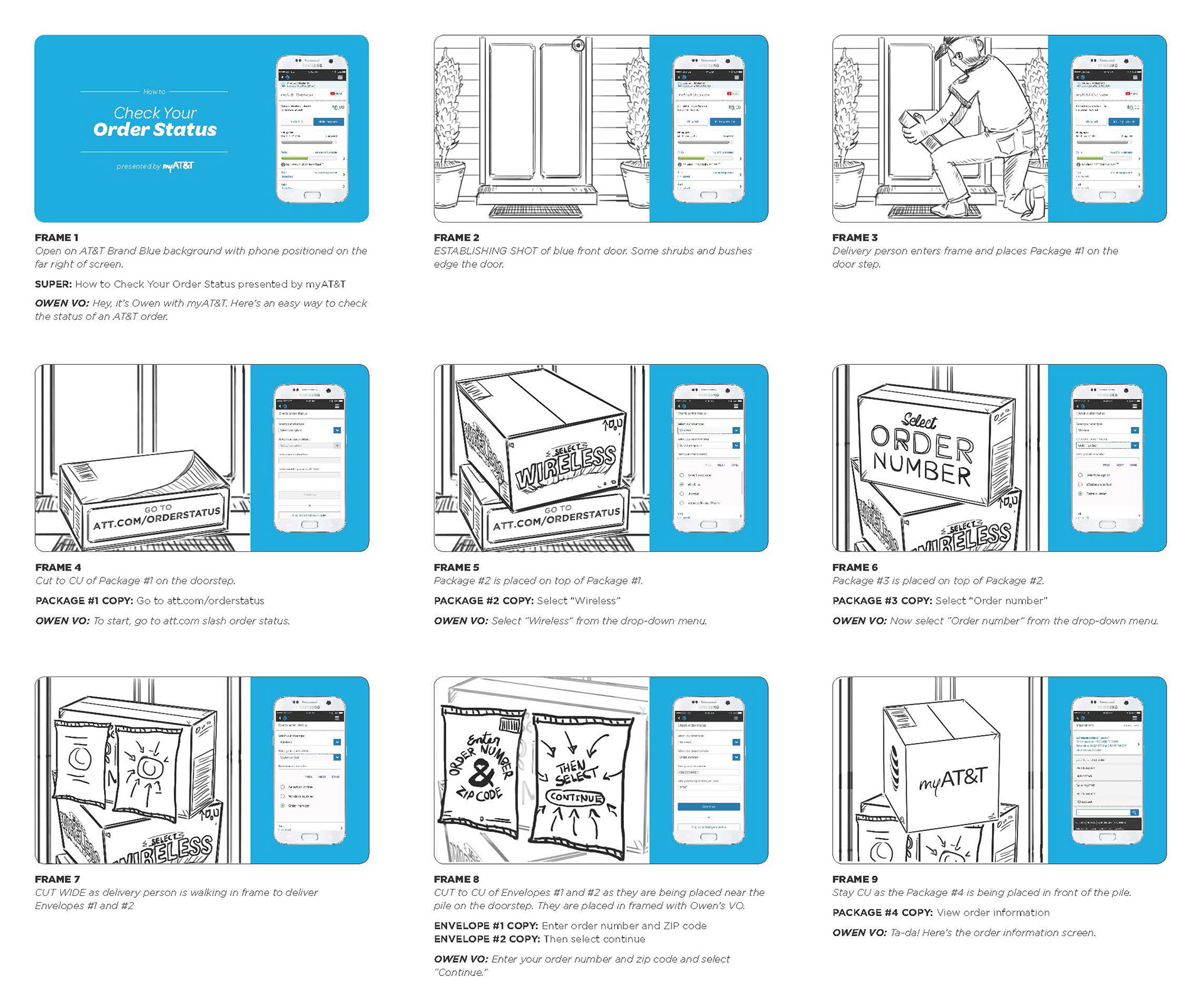 how-to#2
Transfer of Bill Responsibility
A two-part process, one person requesting it, and another person accepting it. We used the story of a college grad getting her 1st apartment and her mom taking down her childhood room decorations.

how-to#3
Check & Manage Your Data
Using an instructional manual for putting together a new coffee table, we told the story of check and managing your data with myAT&T.