Heart of America Motorcycle Enthusiasts

Approached by photographer Nick Vedros, this campaign bridges the gap between the largest vintage motorcycle show in the Midwest put on by The Heart of America Motorcycle Enthusiasts with the downtown Kansas City airport, home of the vintage airline museum.
It's a bird. It's a plane. Errr... well, yes it is but it's dropping awesome motorcycles from it.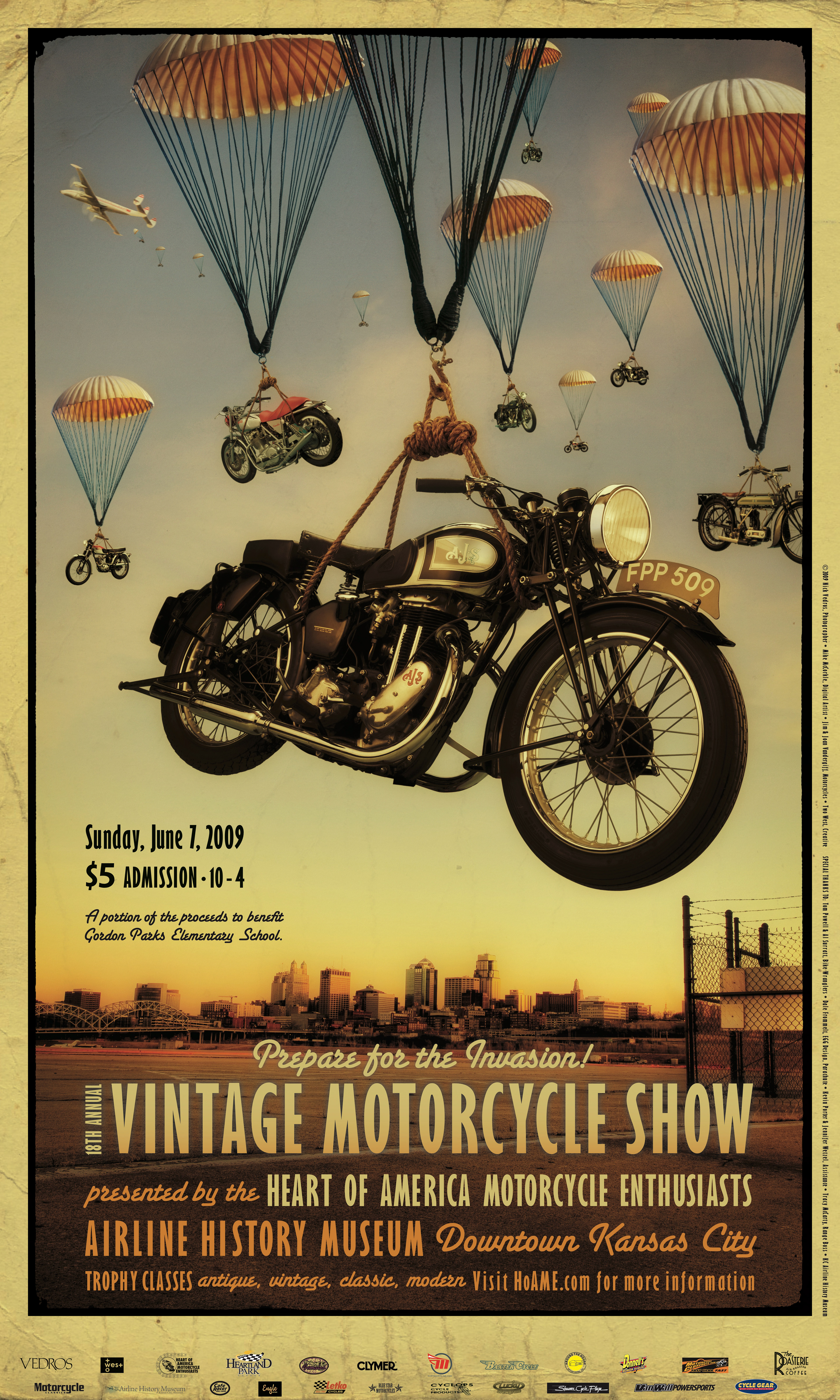 A gear heads dream... to be stuck in a farmhouse garage in the middle of Kansas that is filled with vintage and classic motorcycles. With over 50 bikes to pick and choose from,

this photo shoot was one of the most memorable photoshoots I've been a part of.