All components of the campaign drive prospects to the U.S. Army Active Soldiers landing page where they can view the Virtual Reality experience. Once done, there is plenty of additional information for prospects to learn more about what their life in the U.S. Army will be like.
Throughout, prospects are prompted with various ways to get in touch with a recruiter for more information.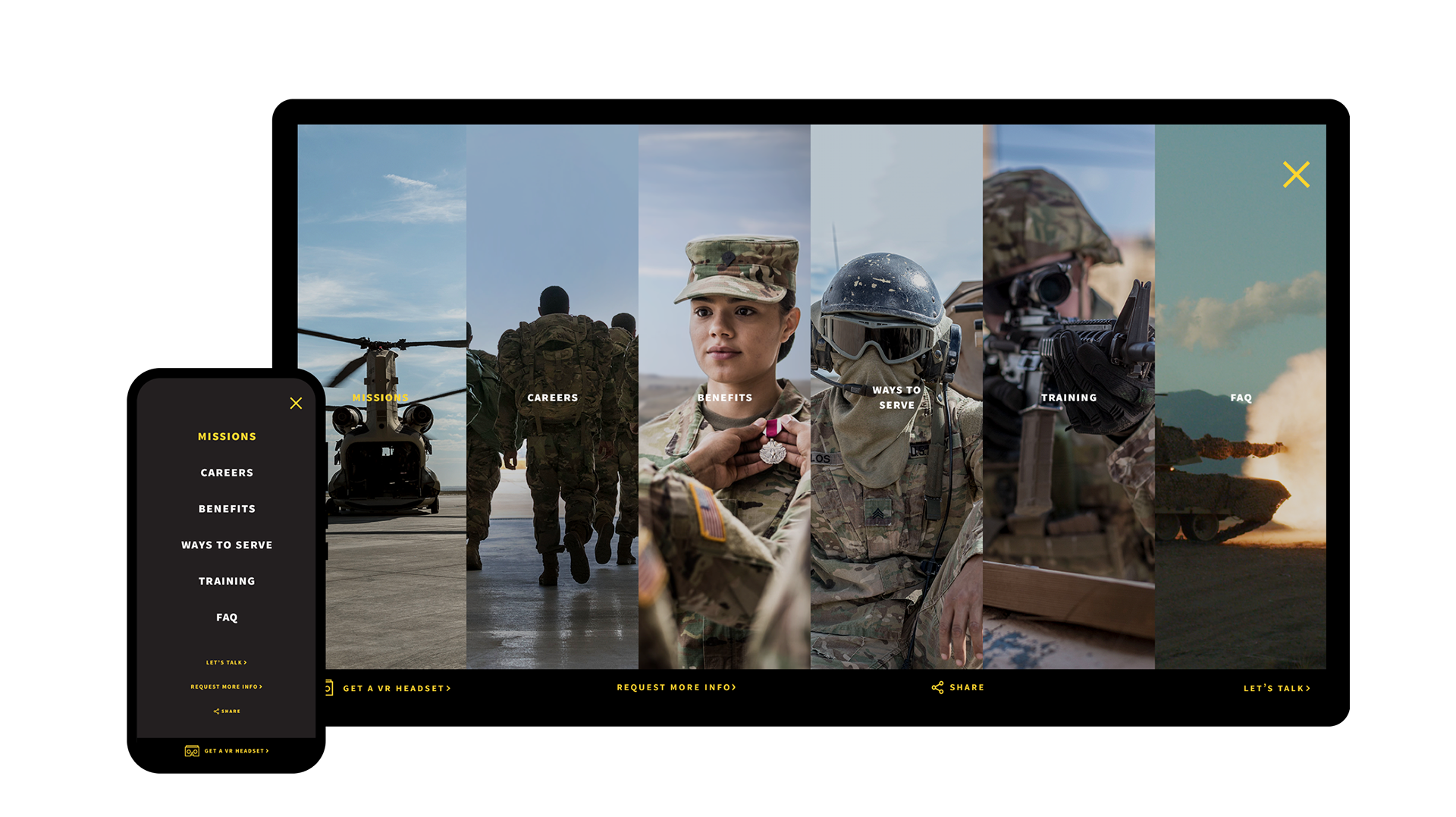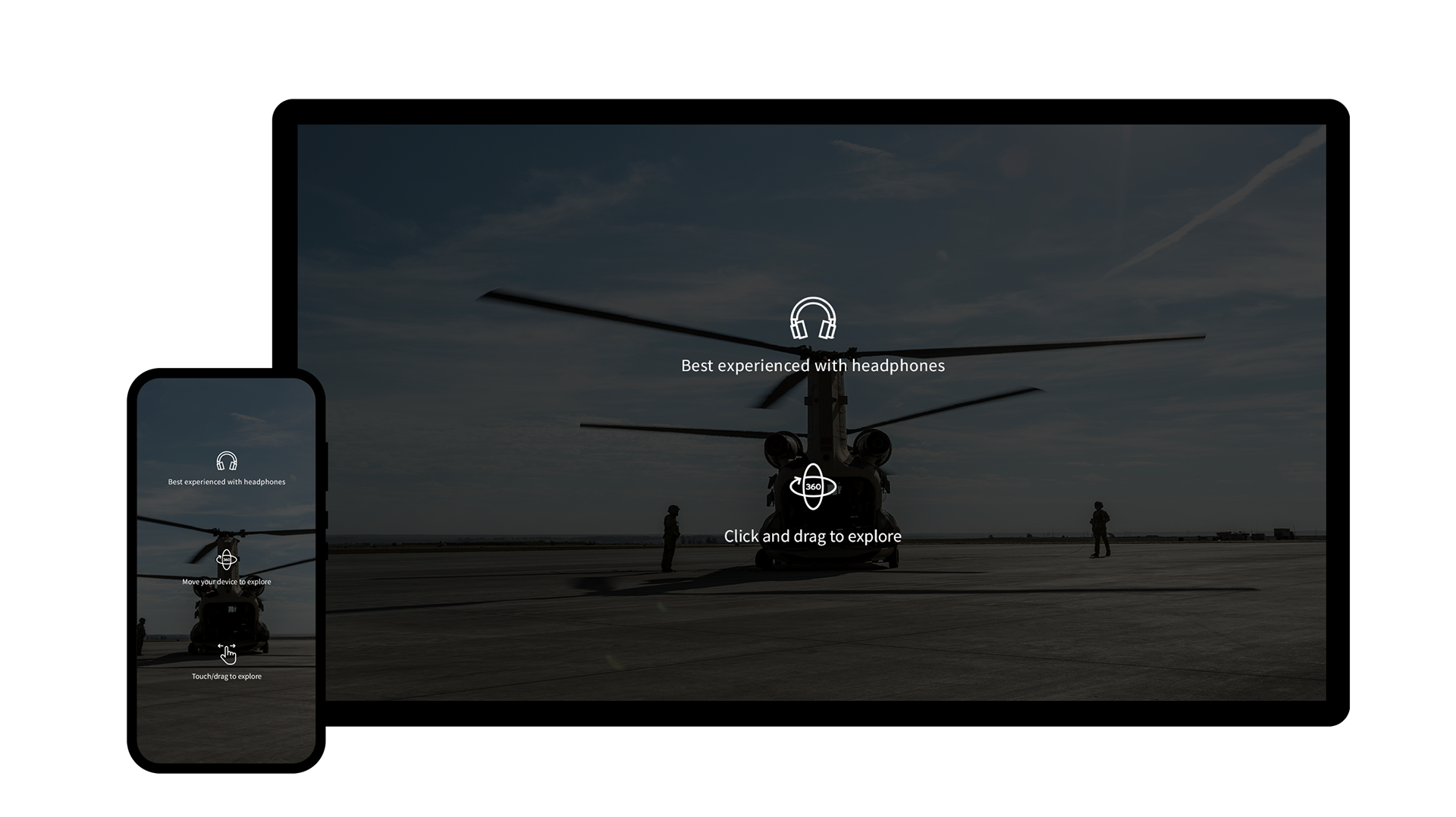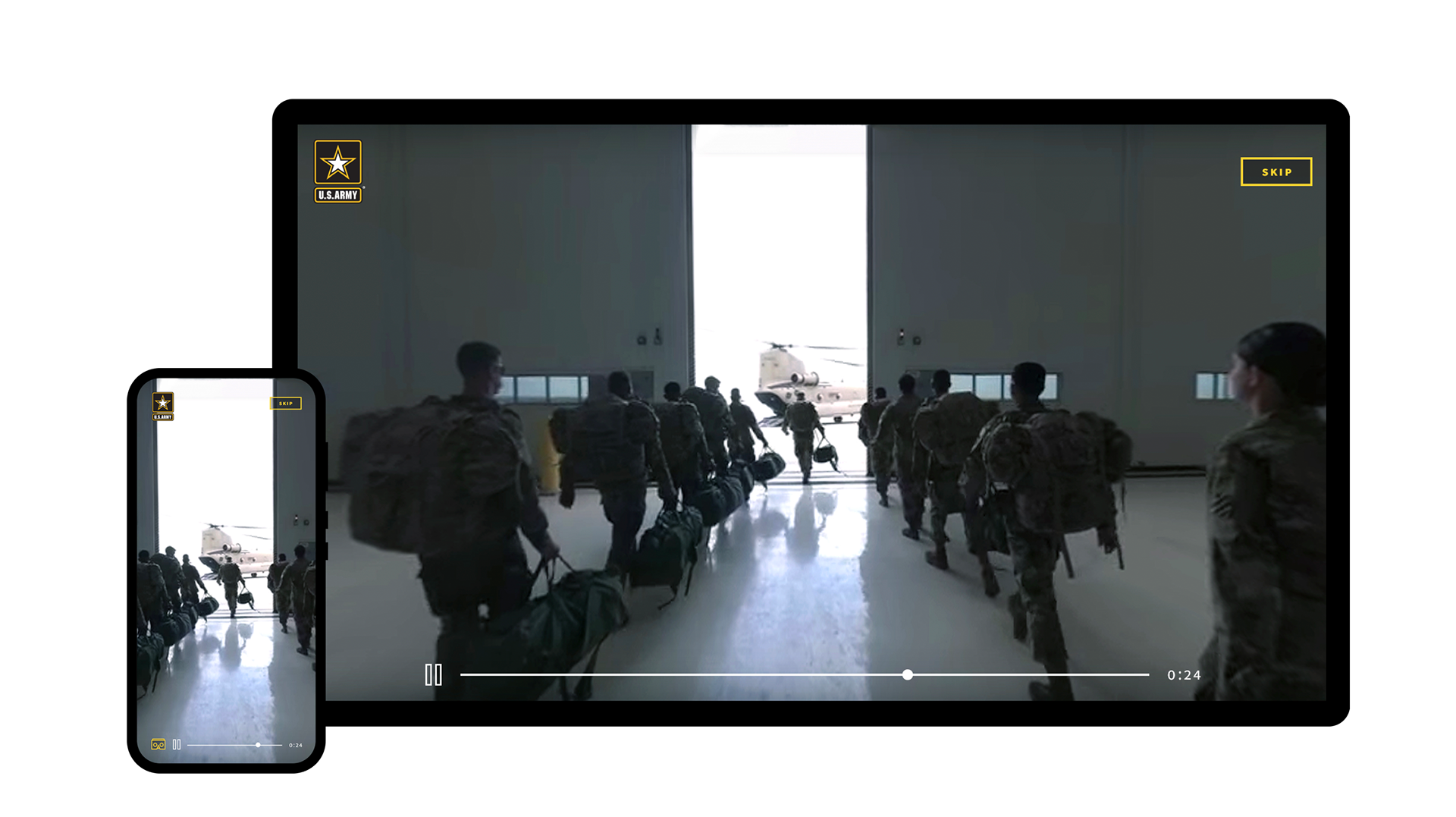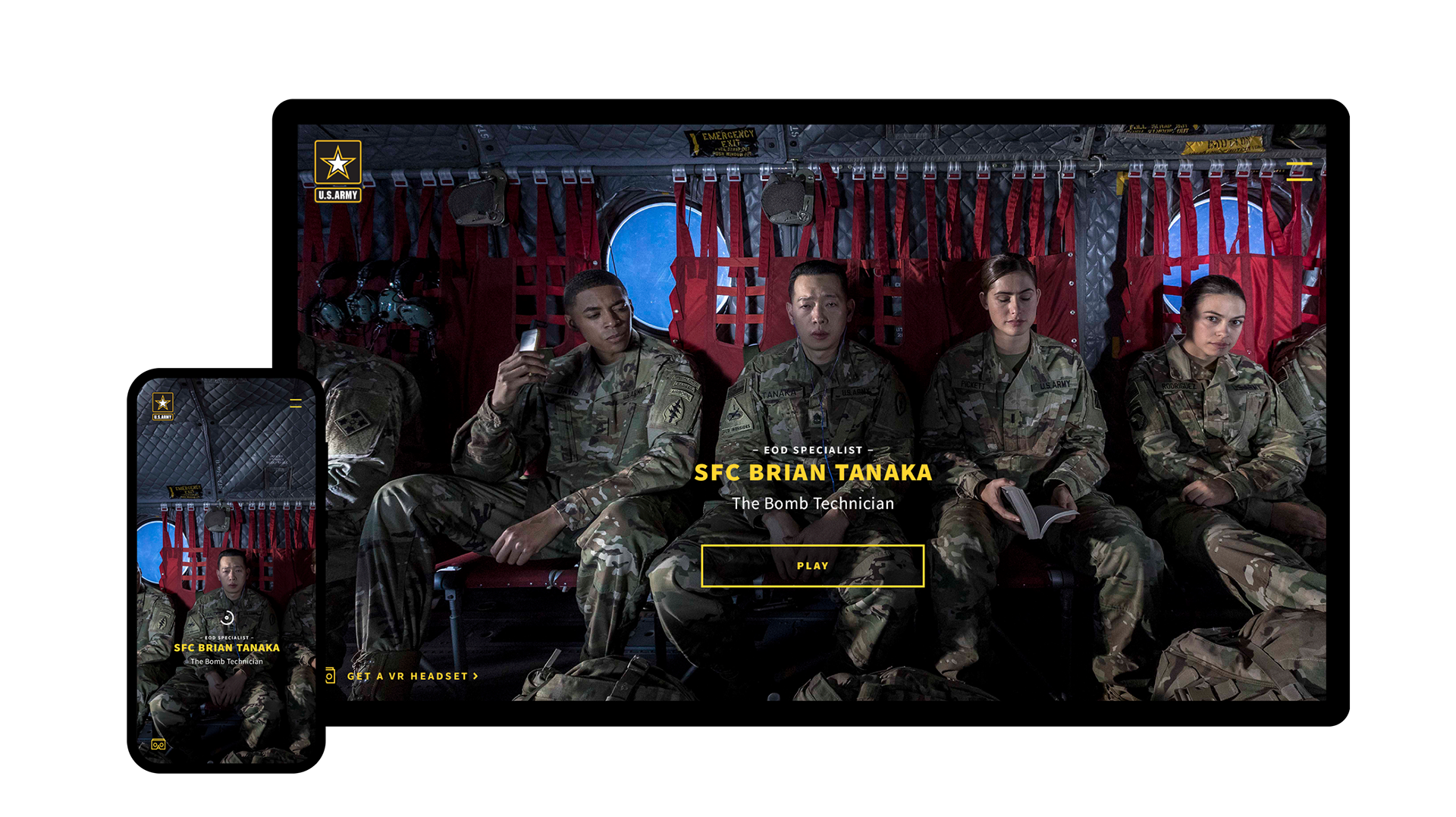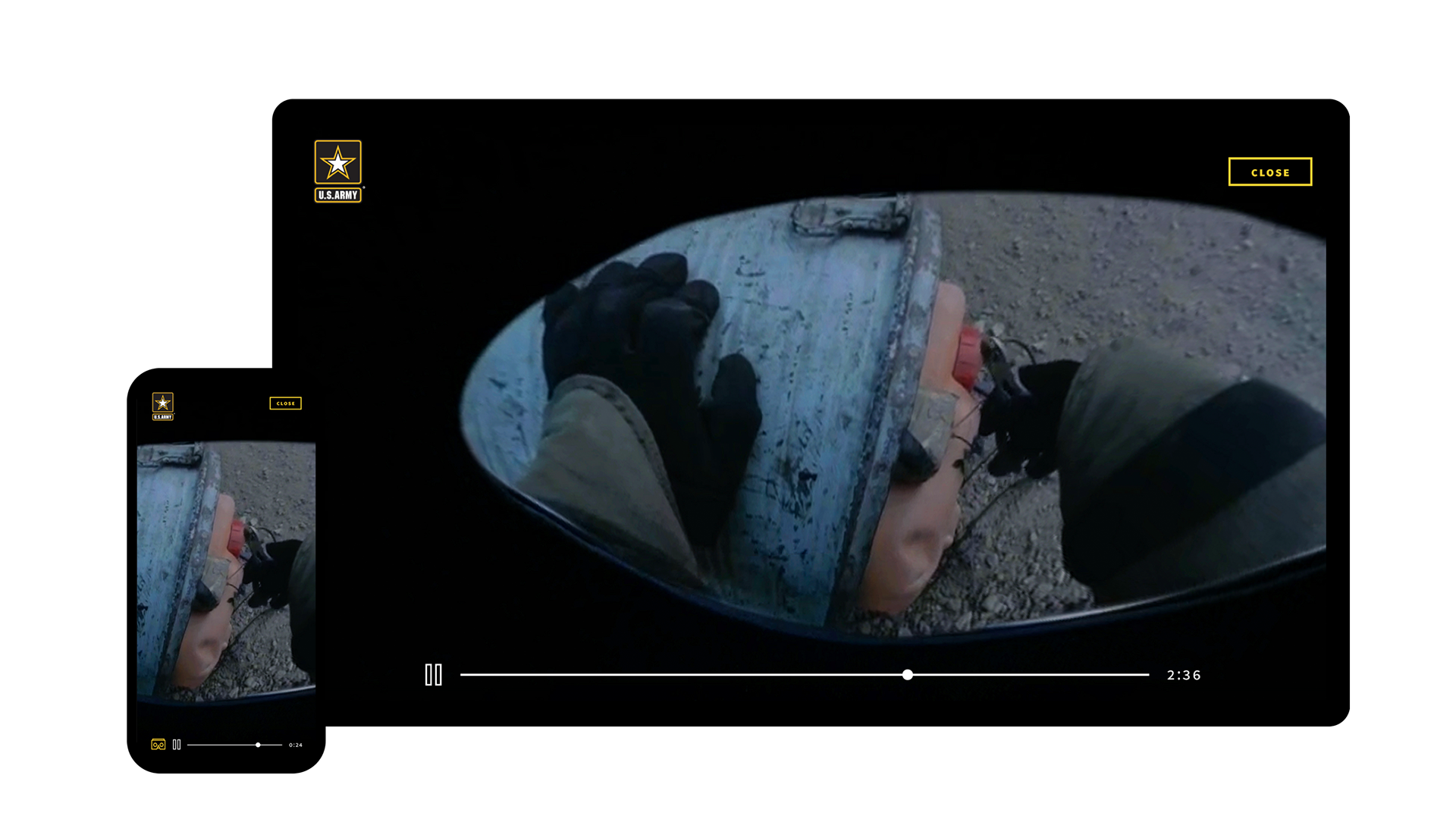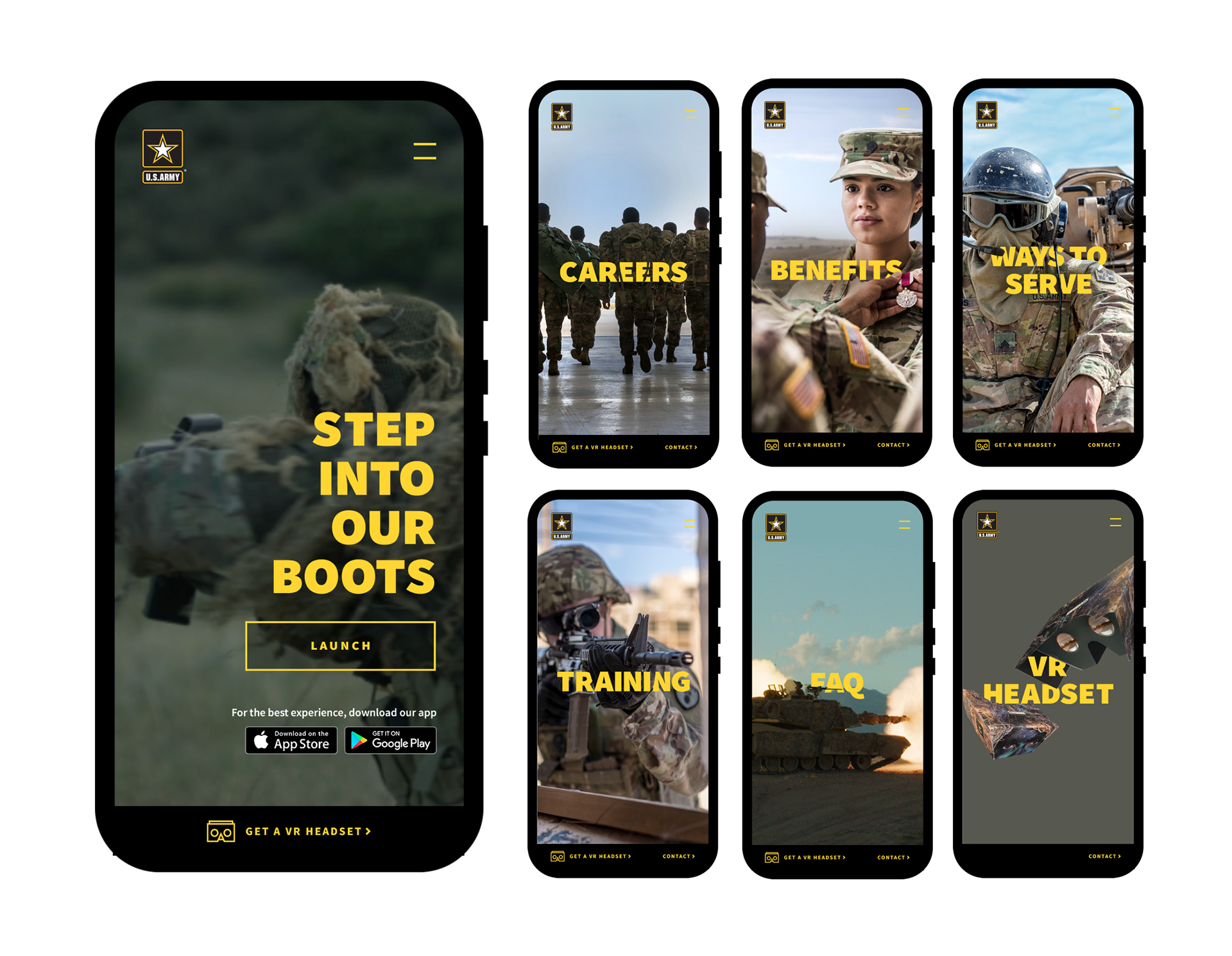 ​​​​​​​
Virtual reality is an emerging technology and like most new technologies, the equipment is often expensive on not accessible by everyone. To remedy that,

we sent out 500,000 VR headsets to high quality prospects across the entire country.

There were three versions printed, each complete with a Army Boot sticker that became the mark of this campaign across all tactics. Each headset was complete with instructions on how to download the app to view the experience in VR, just like it was meant to be.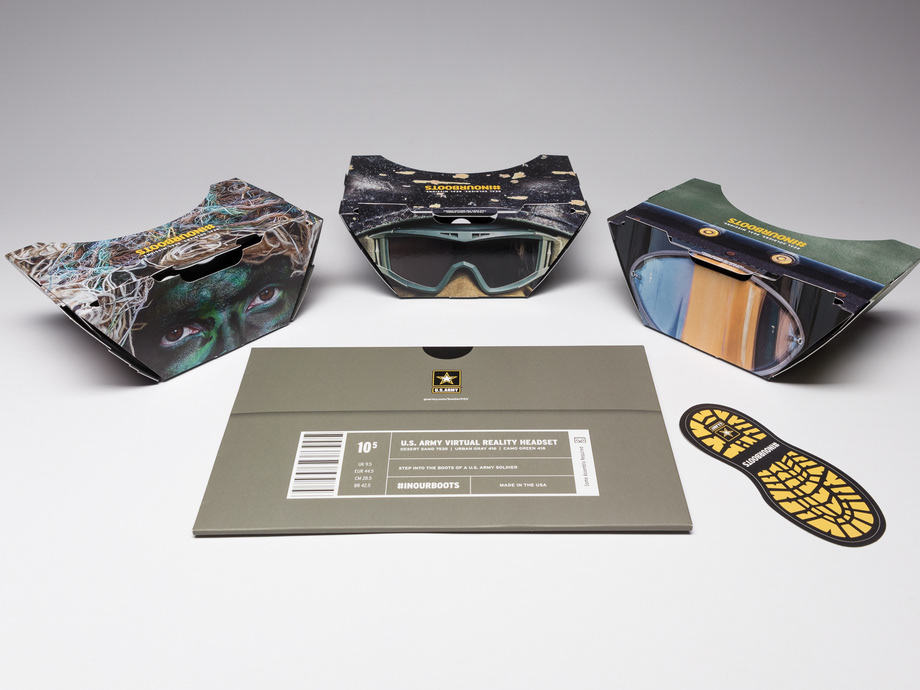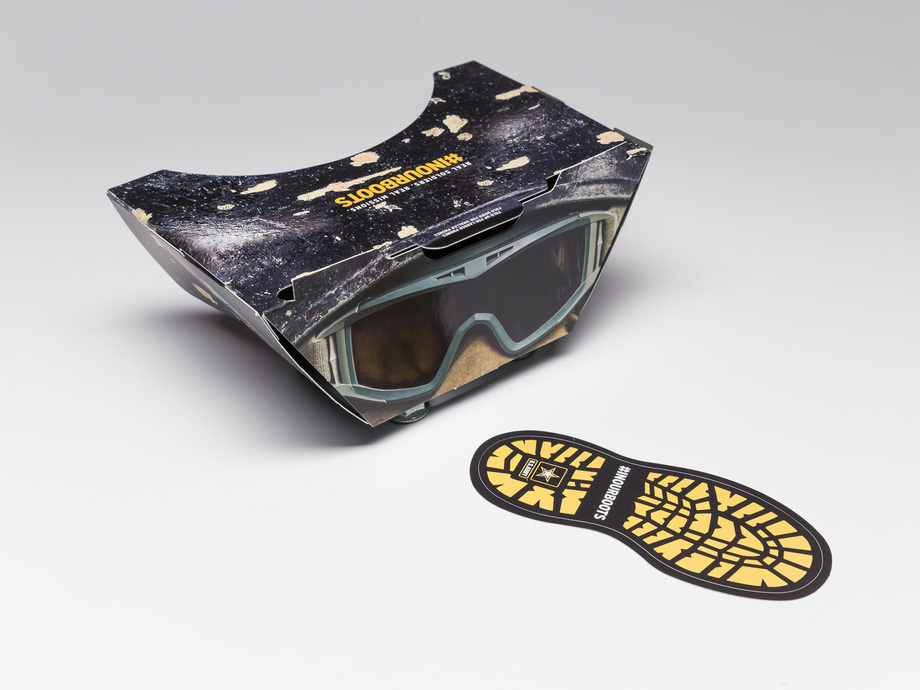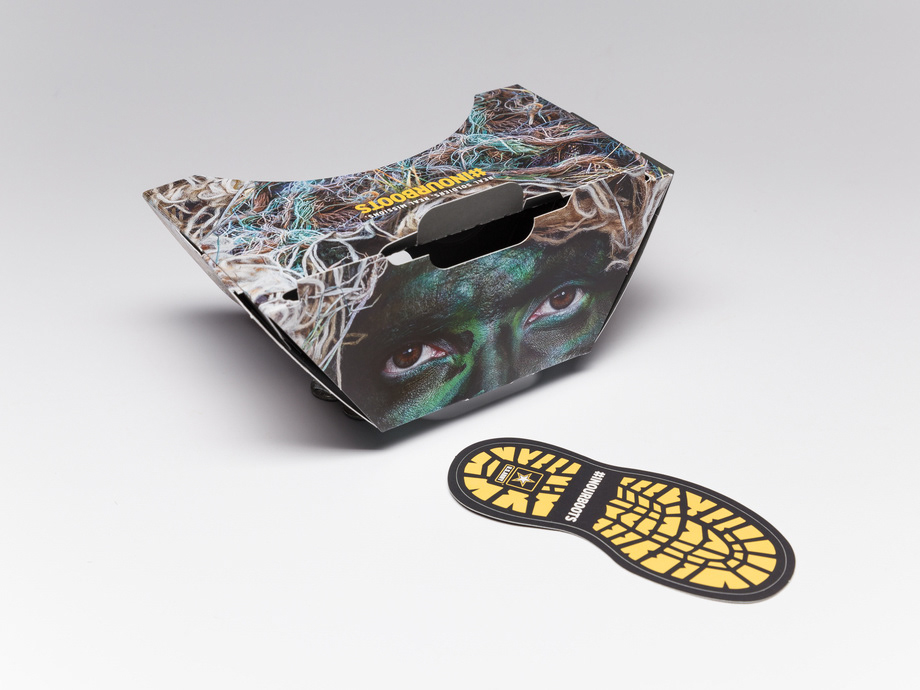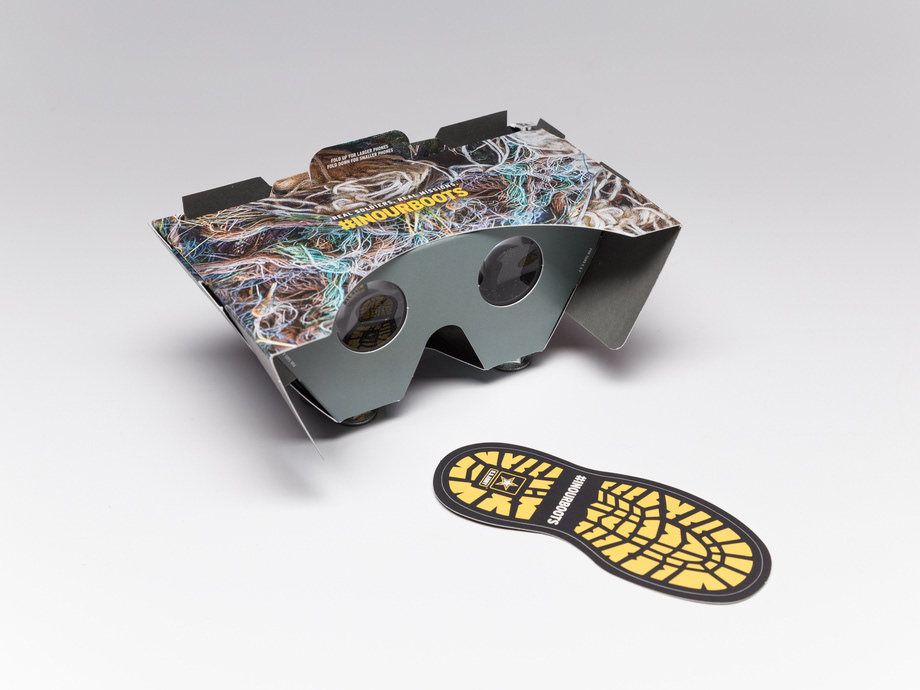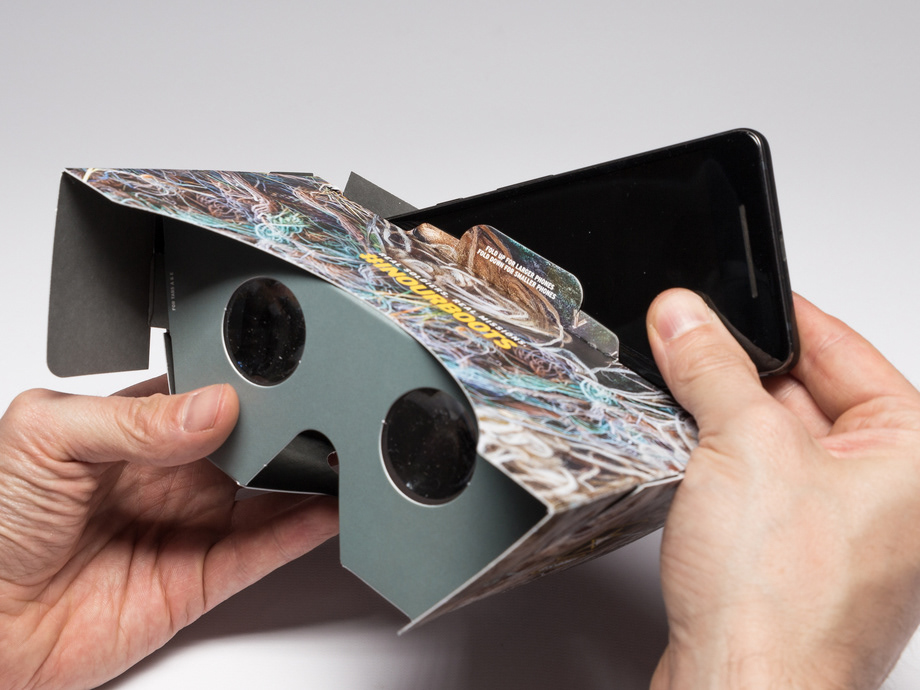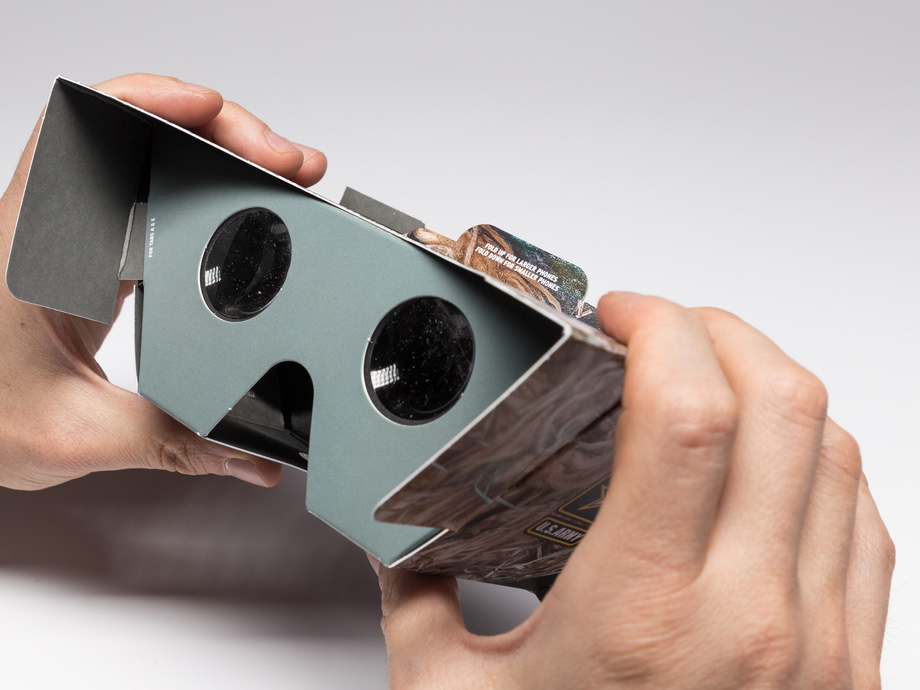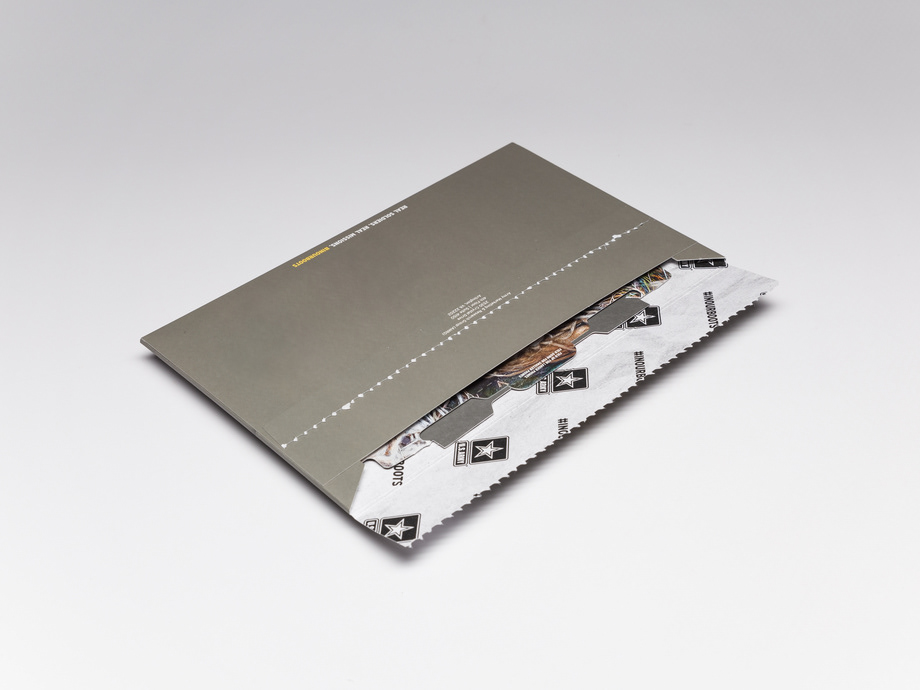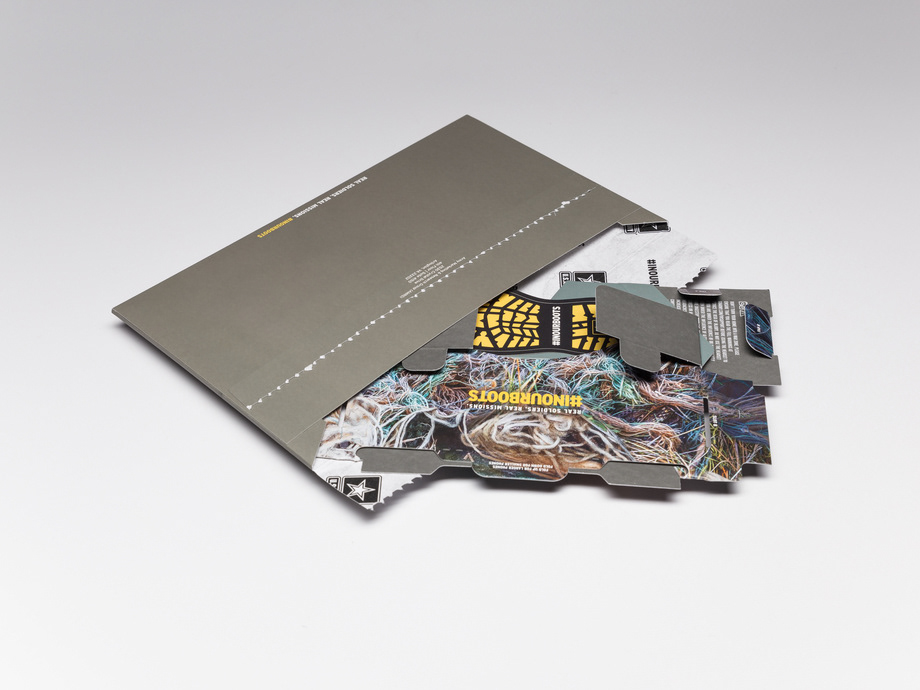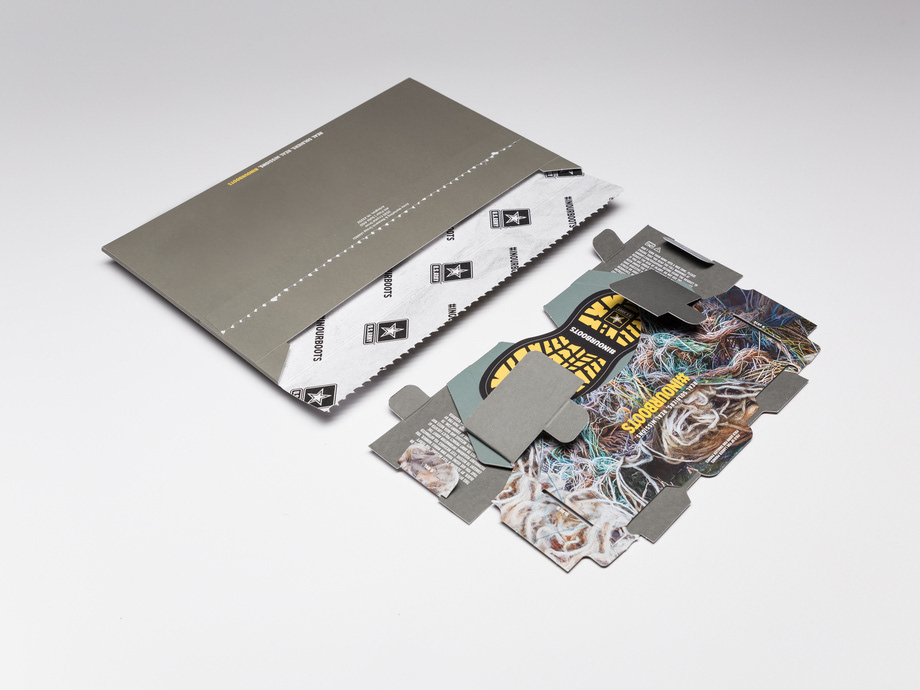 One of the largest channels to spread the word was social. These videos brought life to social feeds helping drive loads of traffic to our digital landing experience. These videos also help seed our hashtag, #InOurBoots, where
prospects could see daily content from Active U.S. Army Soldiers across the globe.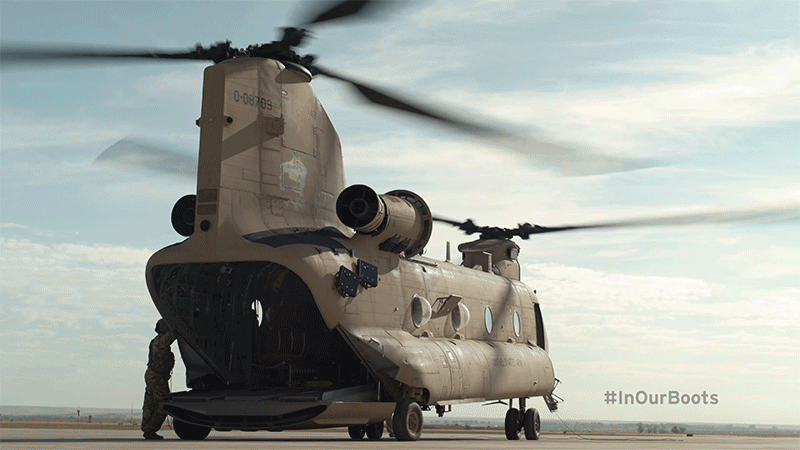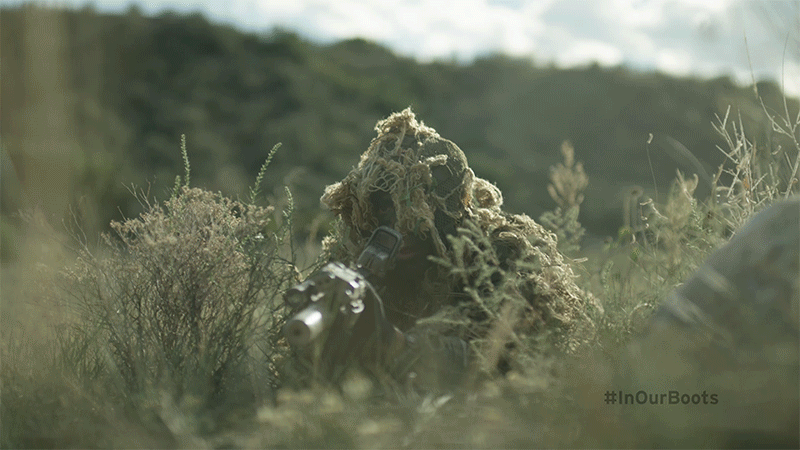 Three animated emails were sent to potential prospects, driving them to the digital experience, as well as the mobile app. Subtle movement captured on the day of the production were used to
break through the clutter.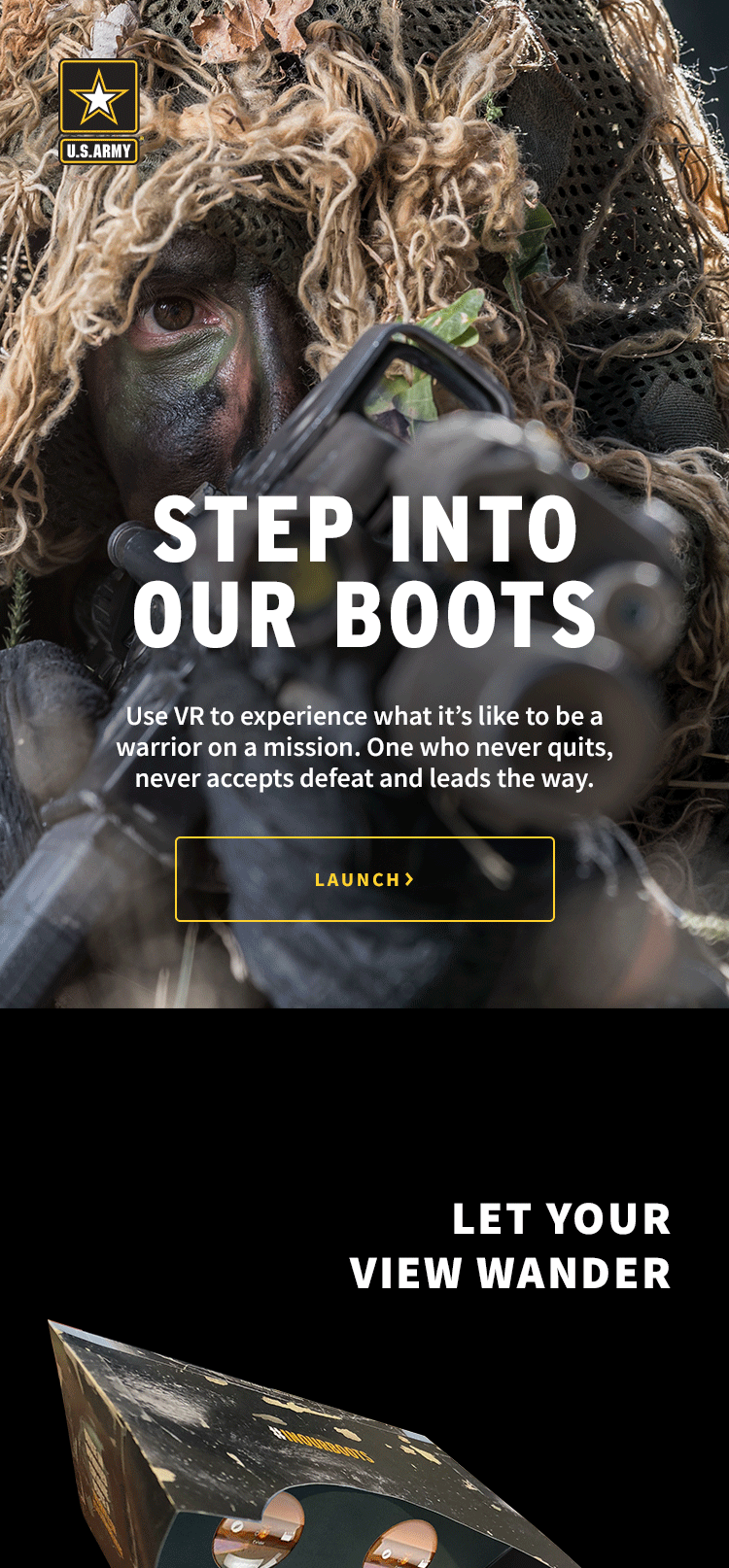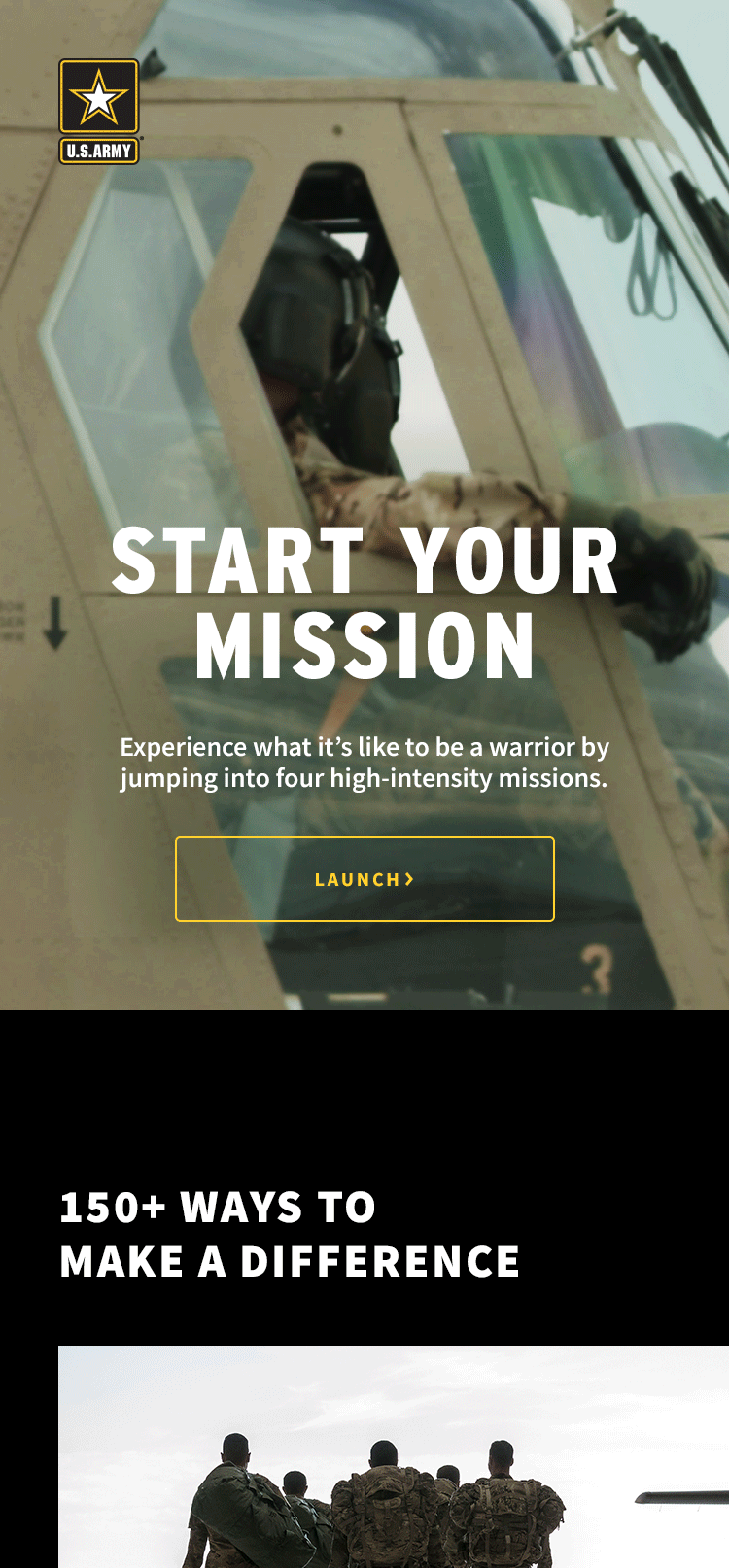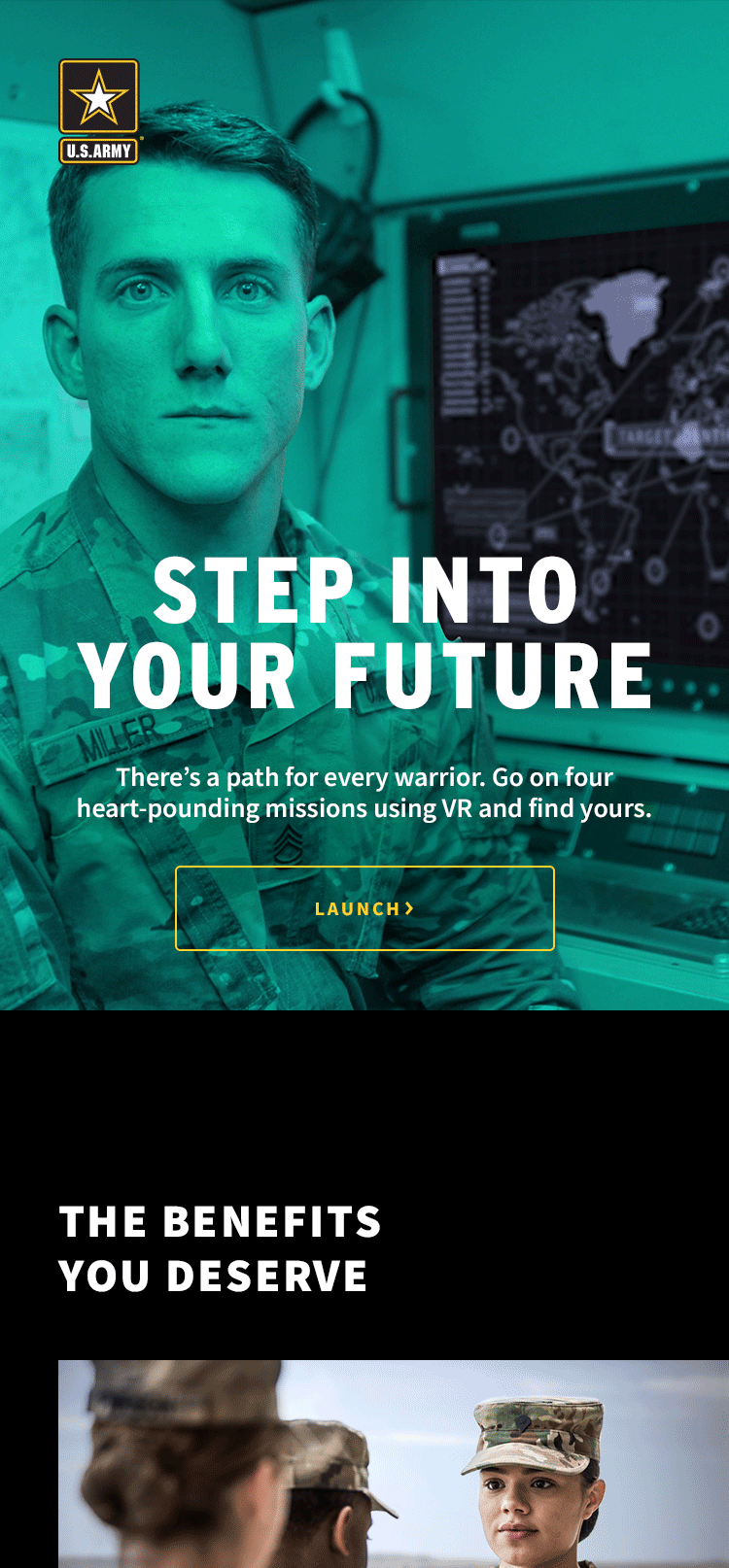 With

over 1,300 recruiting stations across the country,

marketing for this campaign was crucial at those locations. Utilizing the close, tight and in your face photography captured on set, made these posters attention grabbing from across the street.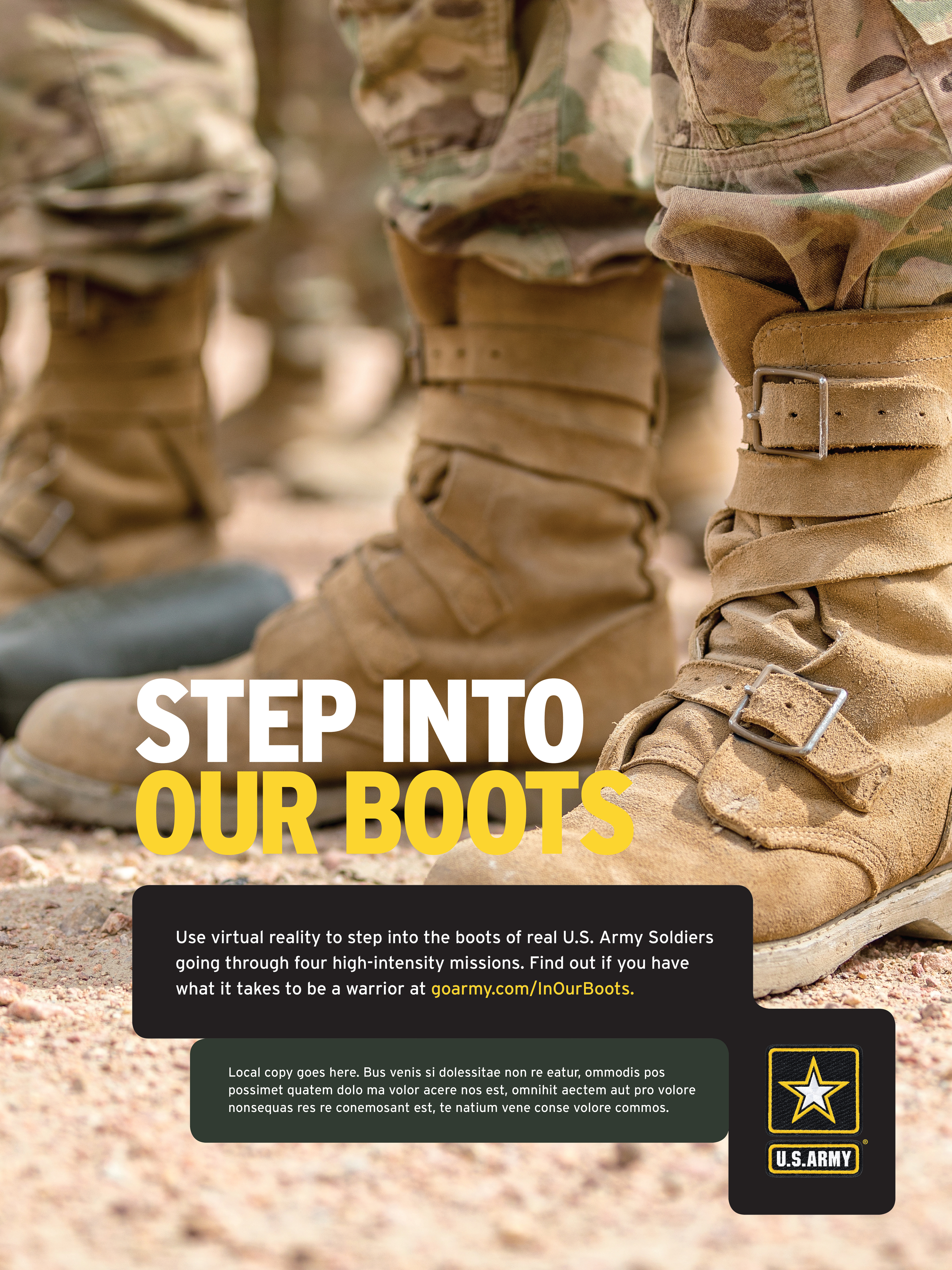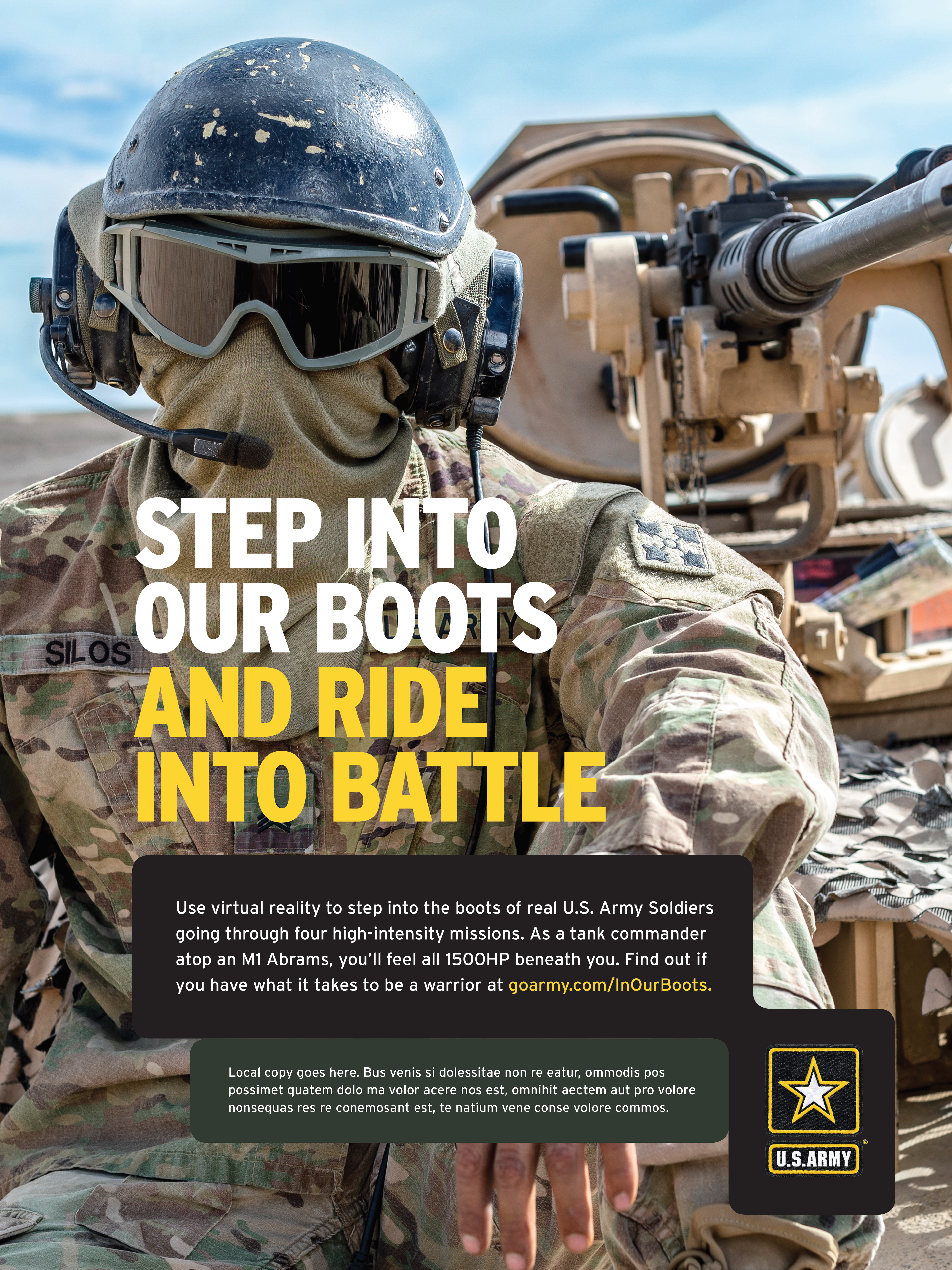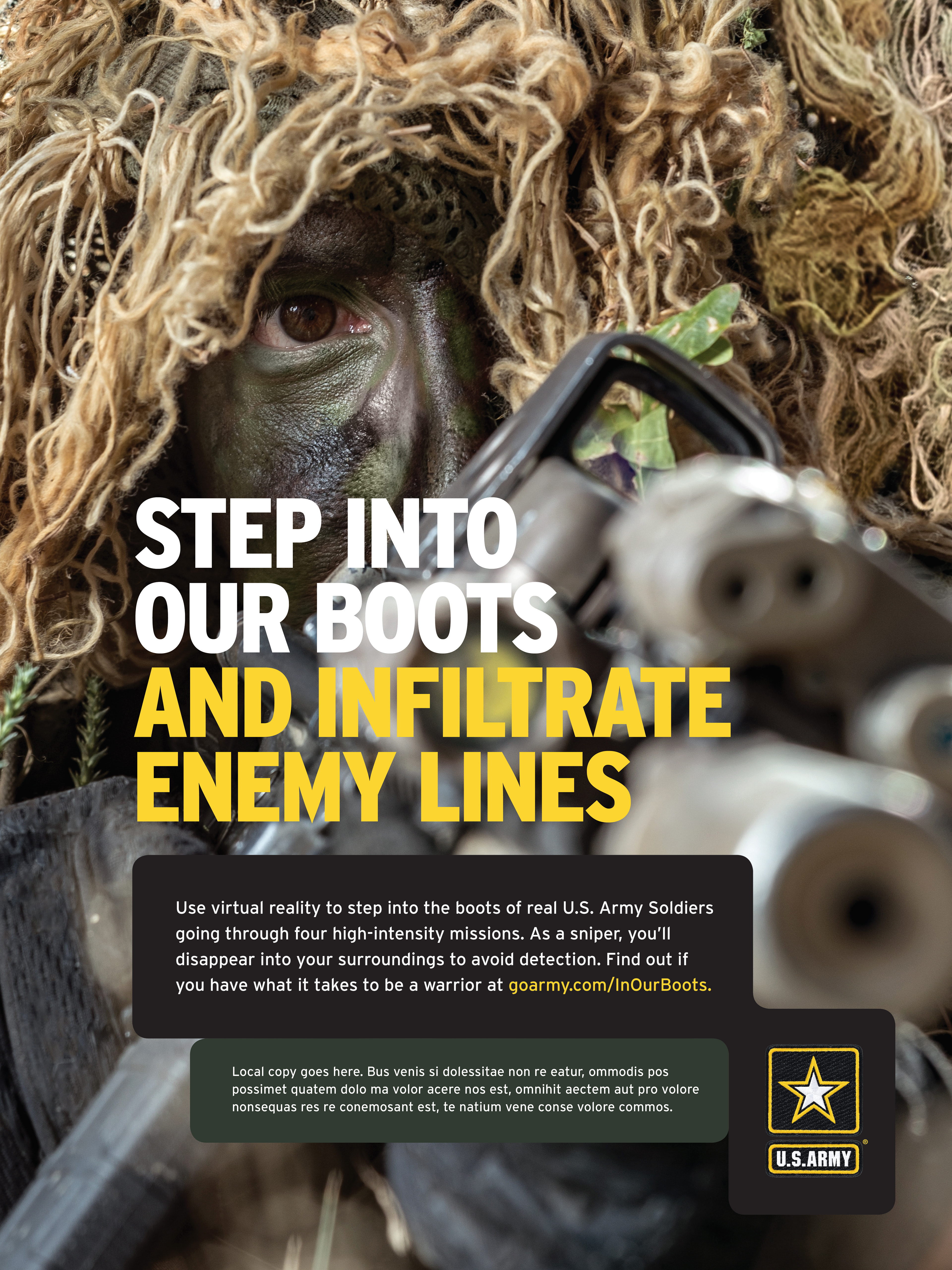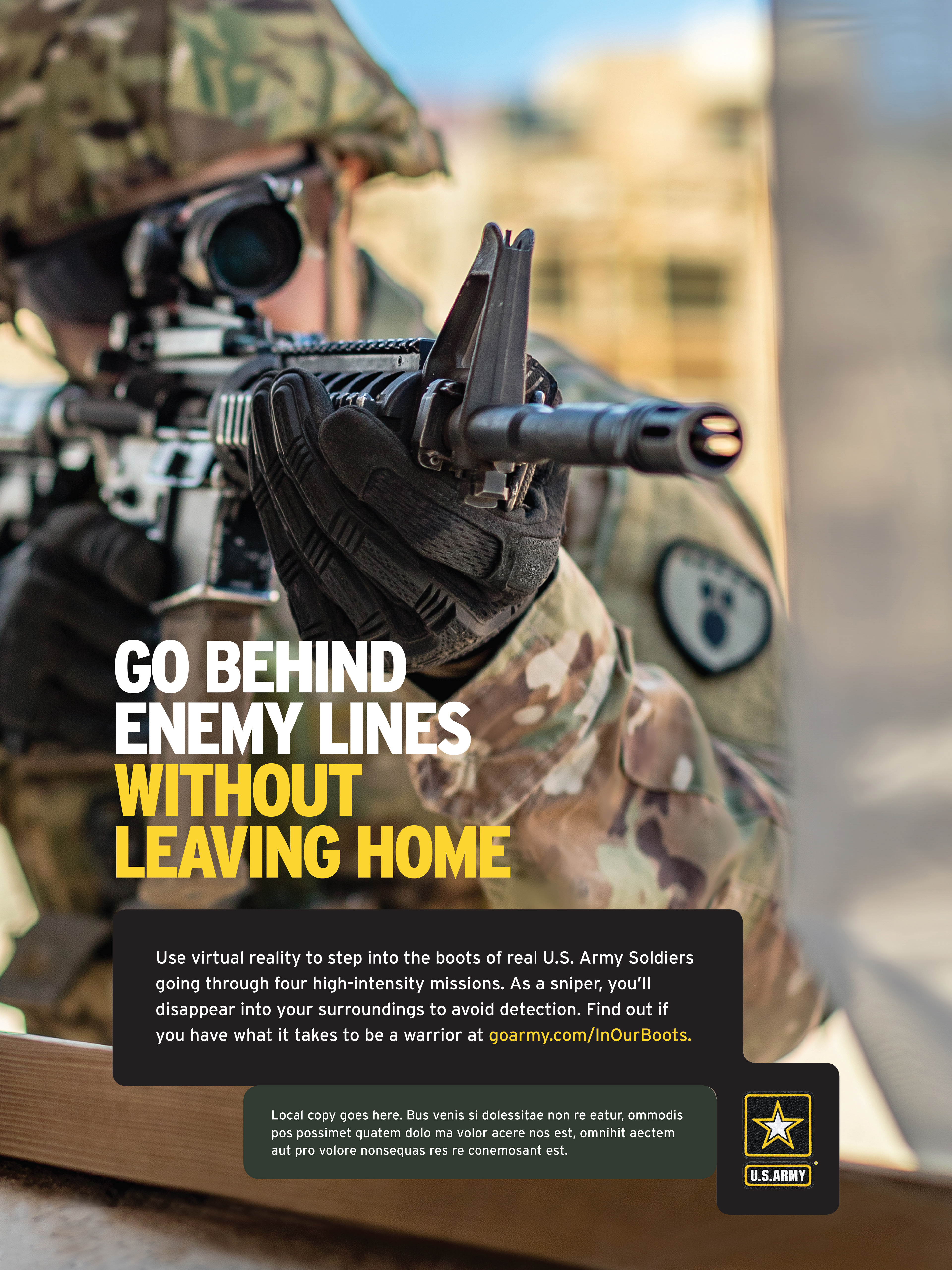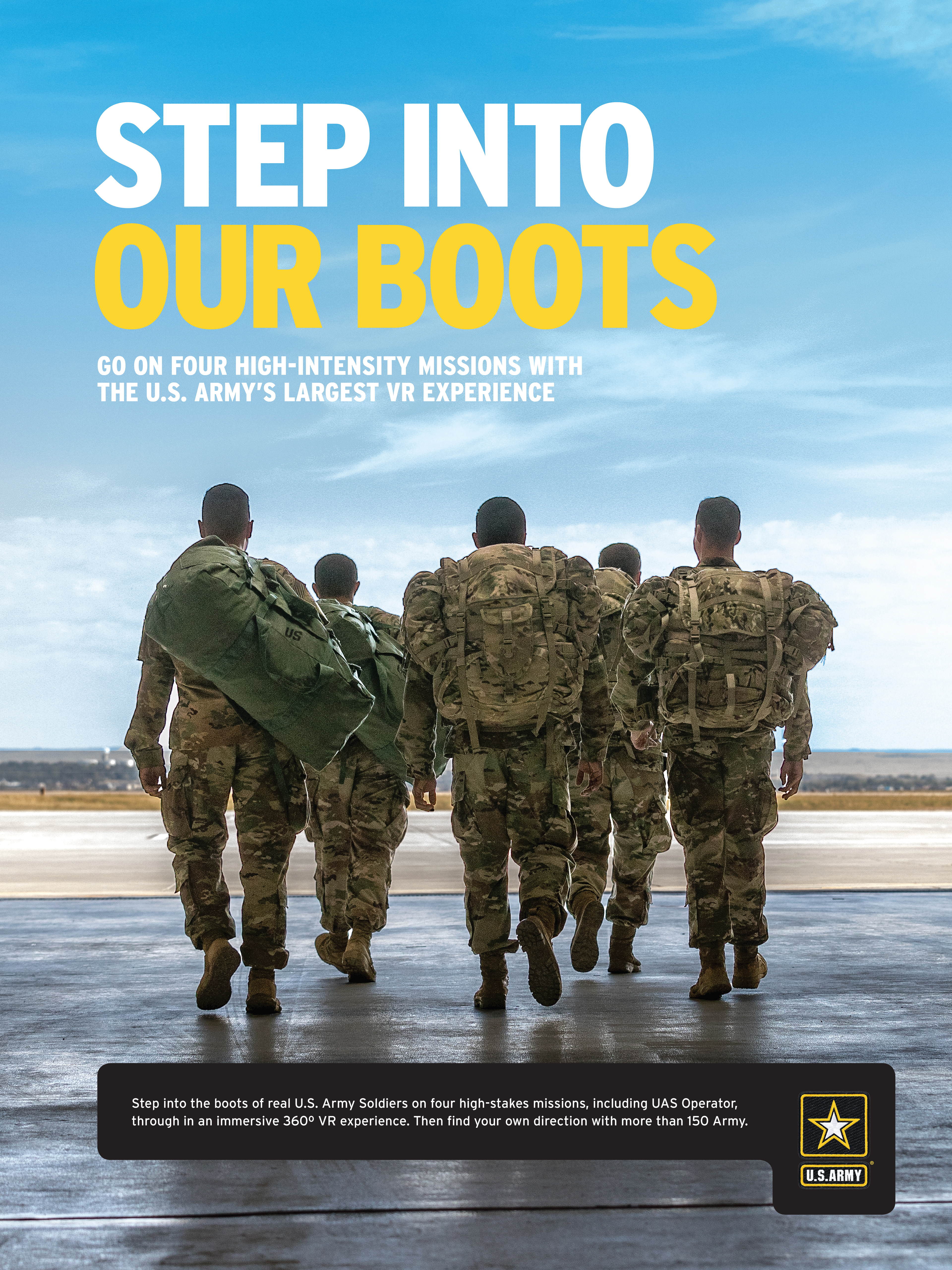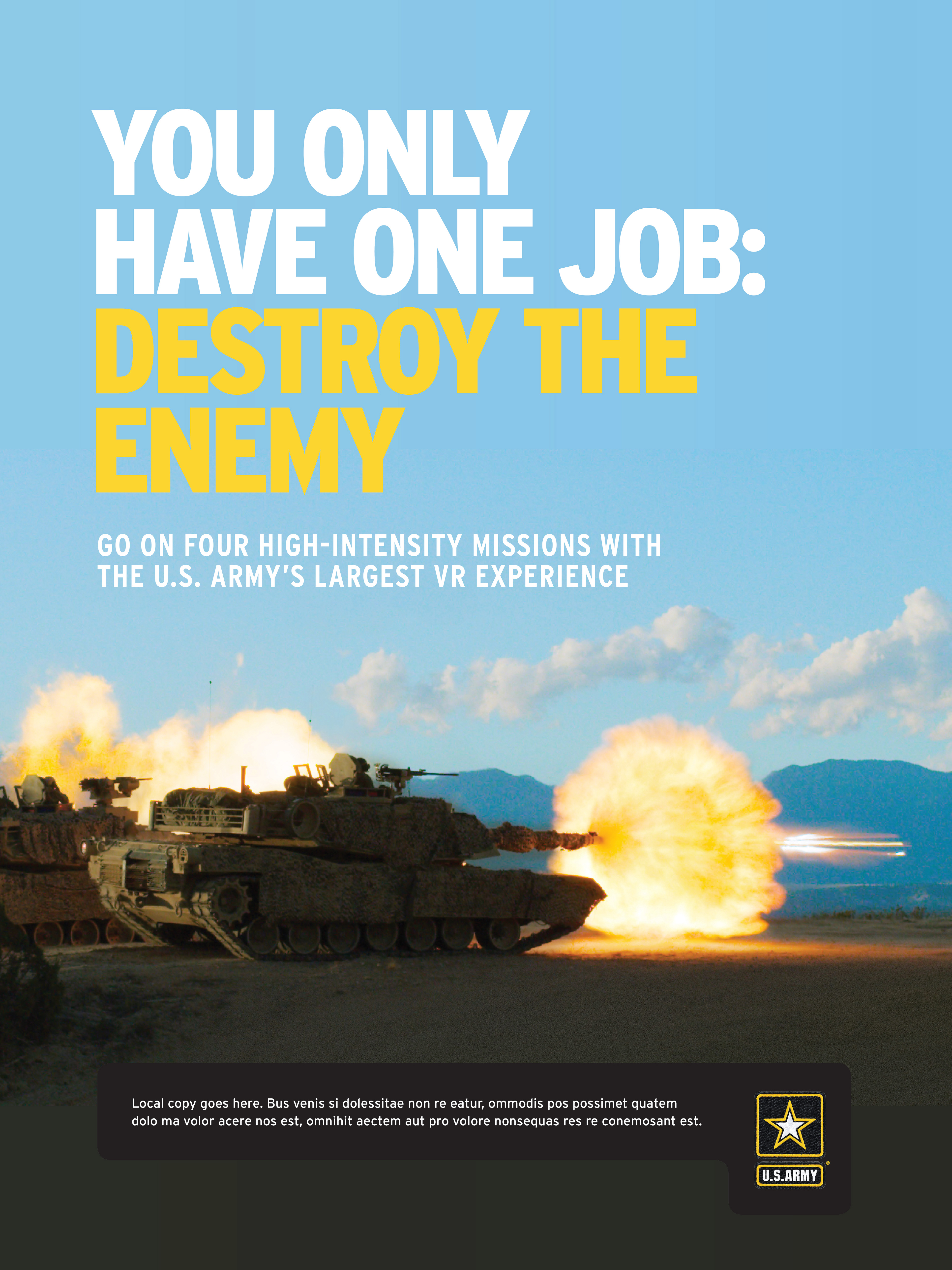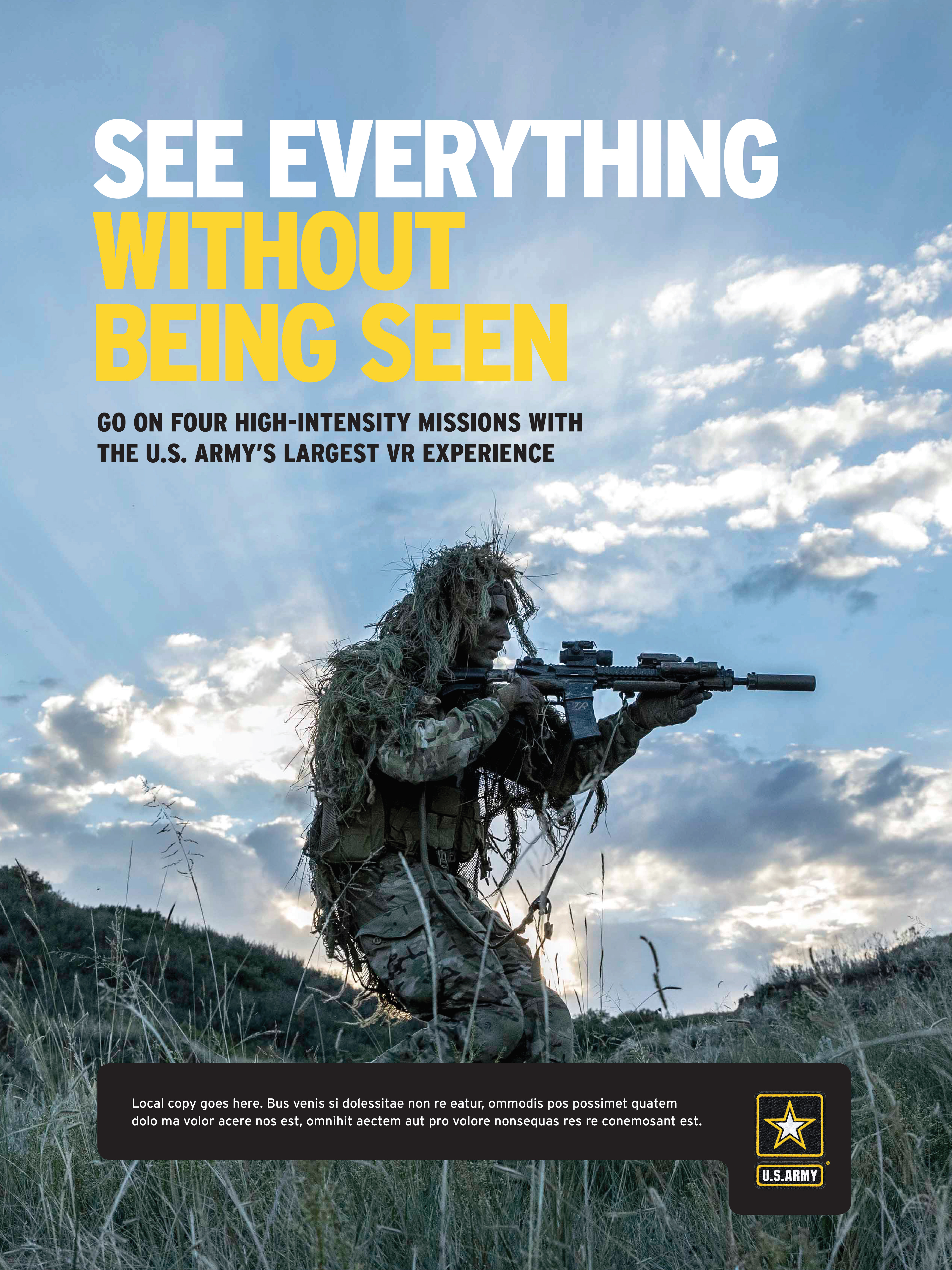 At over 1,300 recruiting stations across the country, this experience is shown to all potential prospects that walk thru the doors. These customized Oculus GO headsets accompany the experience to ensure the experience is seen at it's
optimal and highest quality.