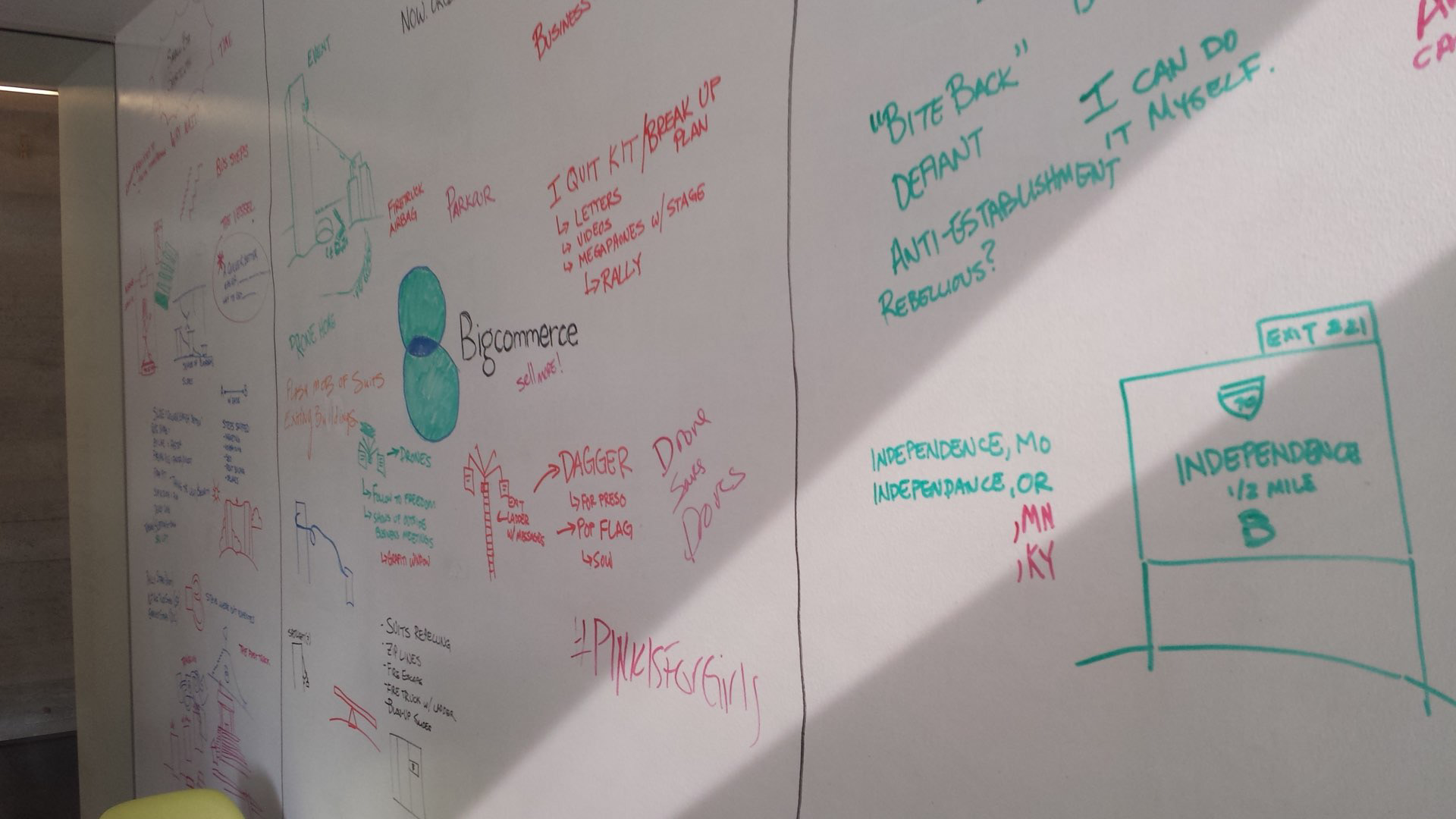 THE CONCEPT
#BetterBackend
Concept focused on the better backend Bigcommerce offers its customers. With the use of pop-up yoga sessions in Seattle showcasing BetterBackends, we left guests with a memorable impression of Bigcommerce. Complete with a better, healthier snack packaged in tiny undies that showcased the backended-ness of that particular fruit.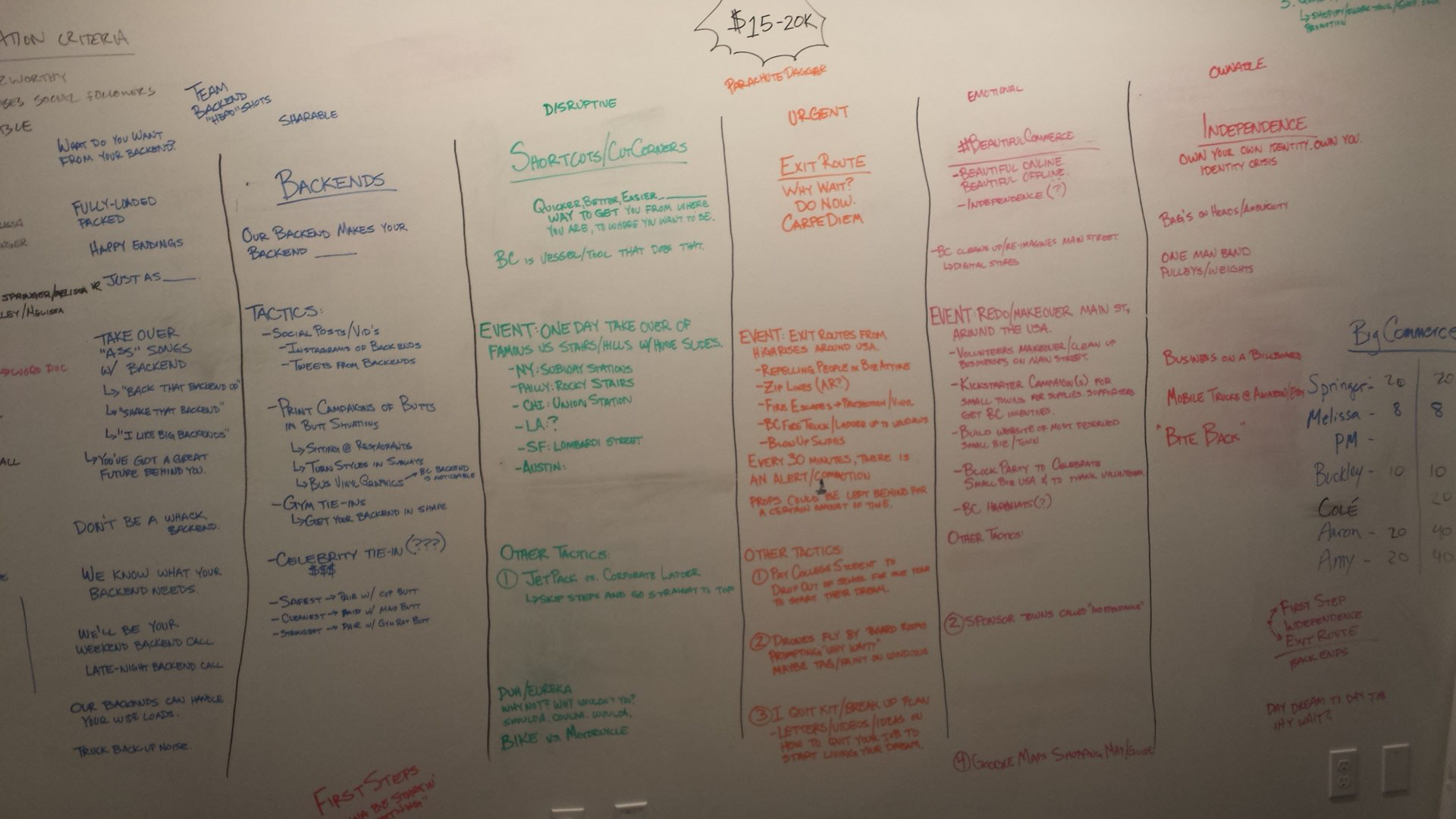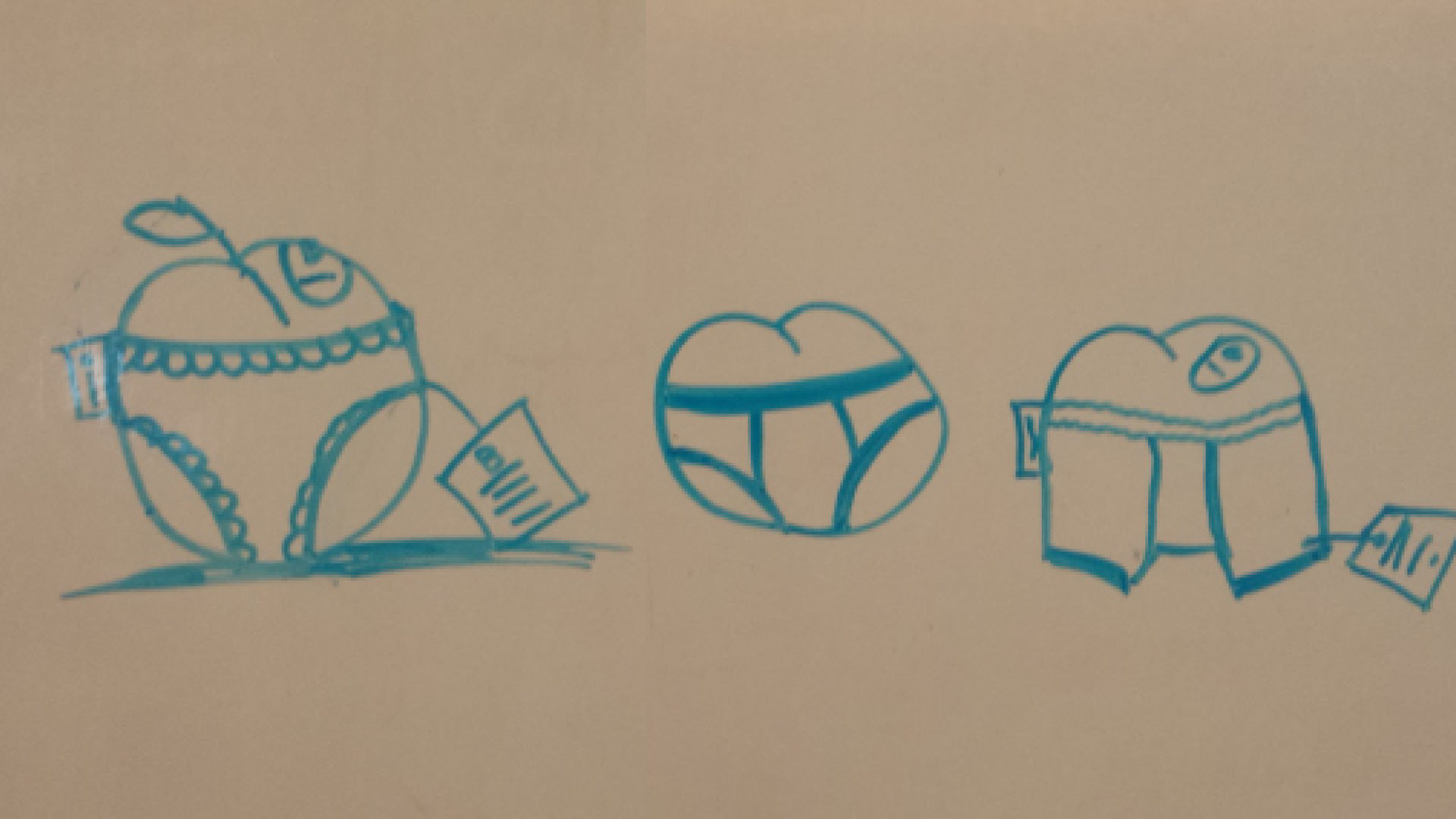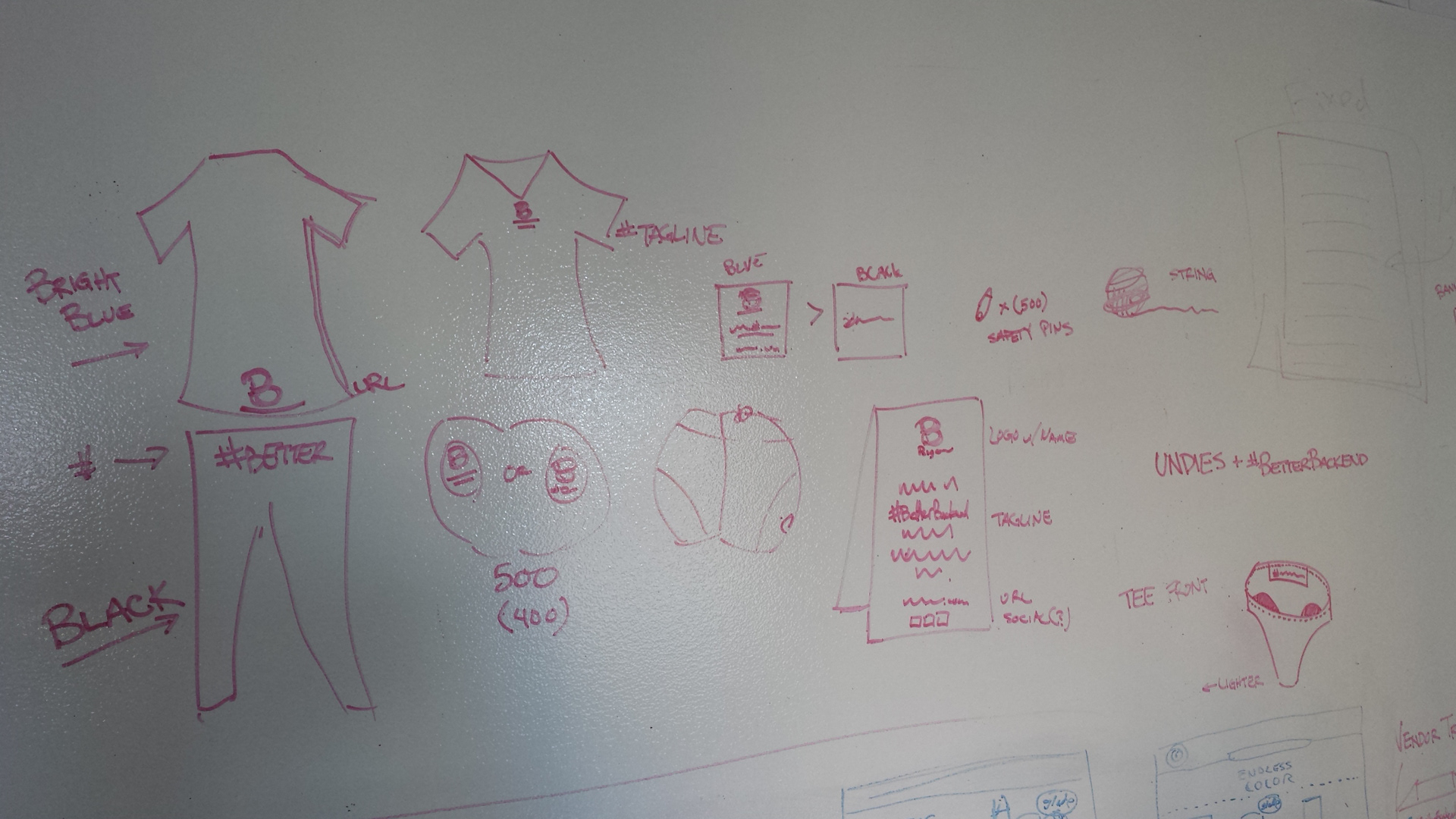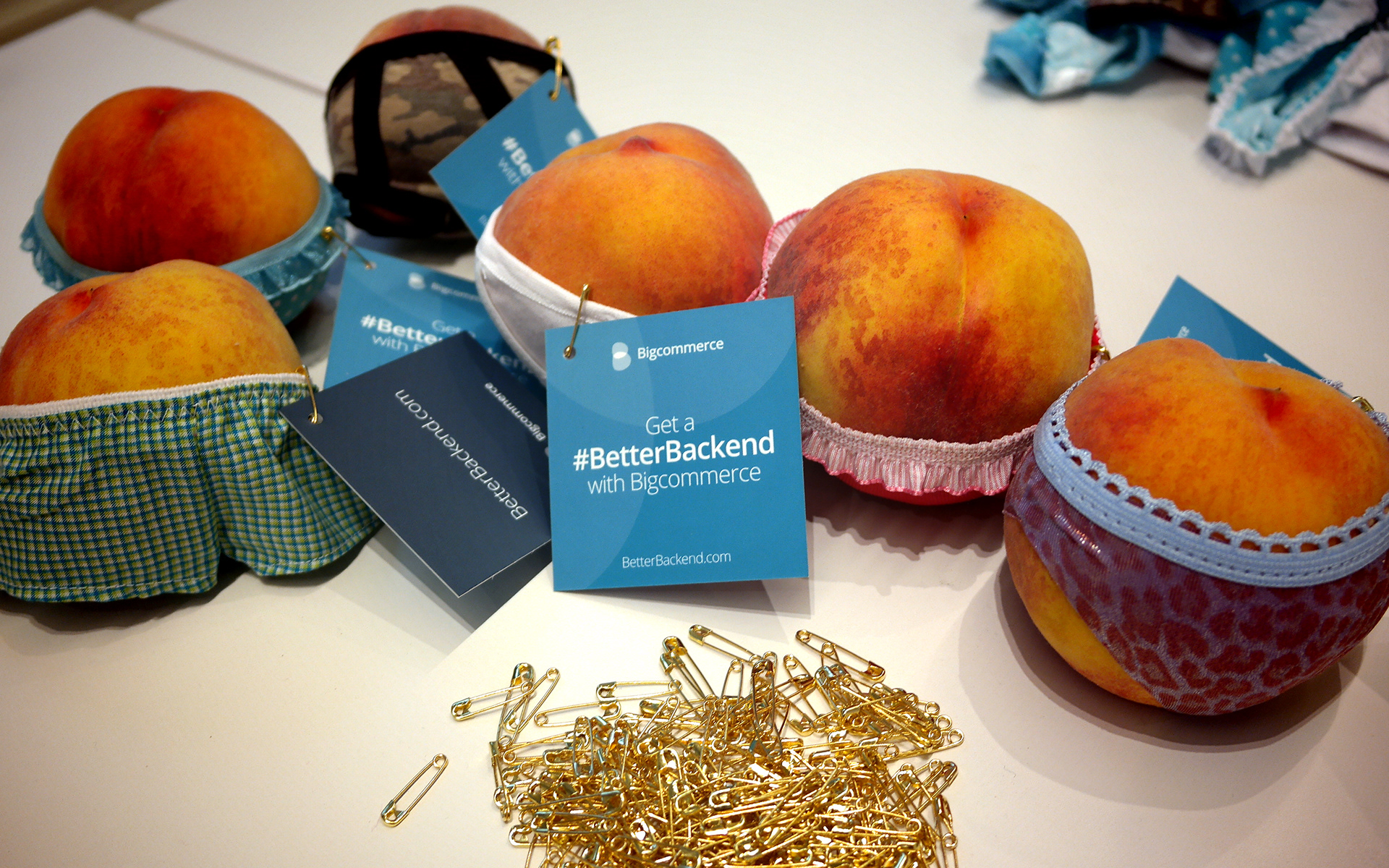 BRINGING IT TO LIFE
Man-on-the-Street 
The day of, we assembled teams of yoga street performers to engage an active crowd at a nearby conference. While the crowd gathered, our peach distributors swooped in to give the a sweet and memorable treat, ensuring everyone remembered who Bigcommerce was.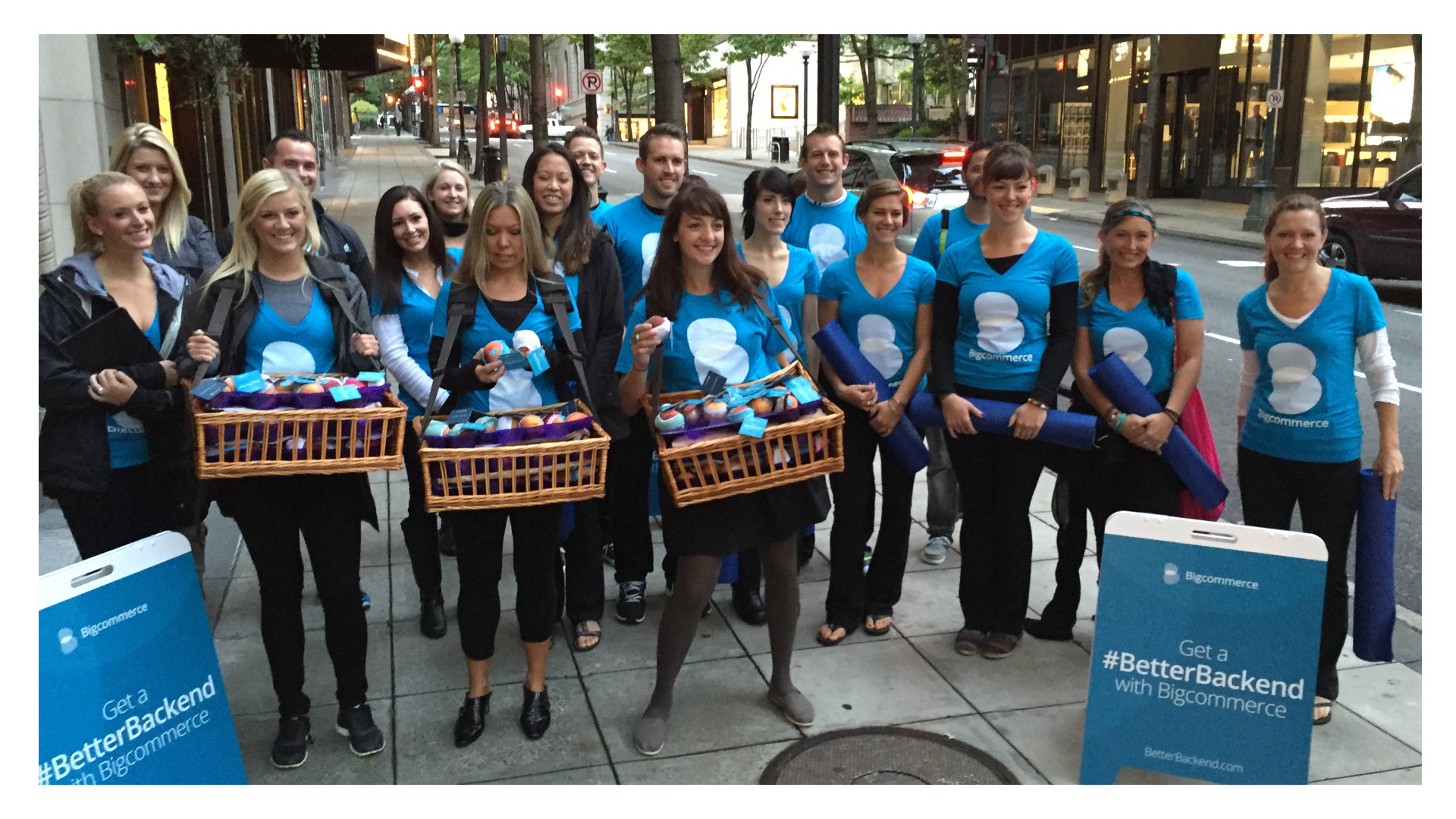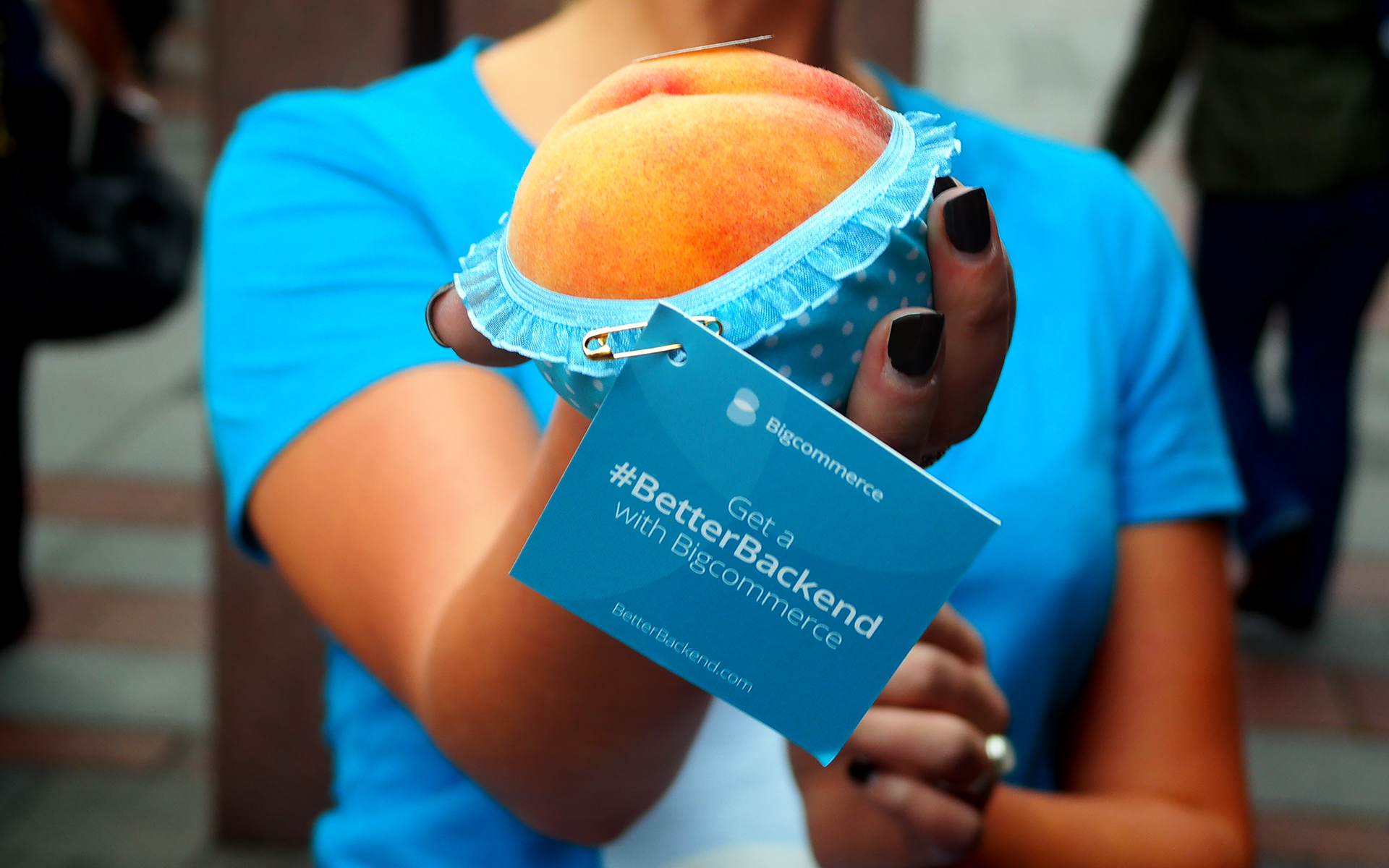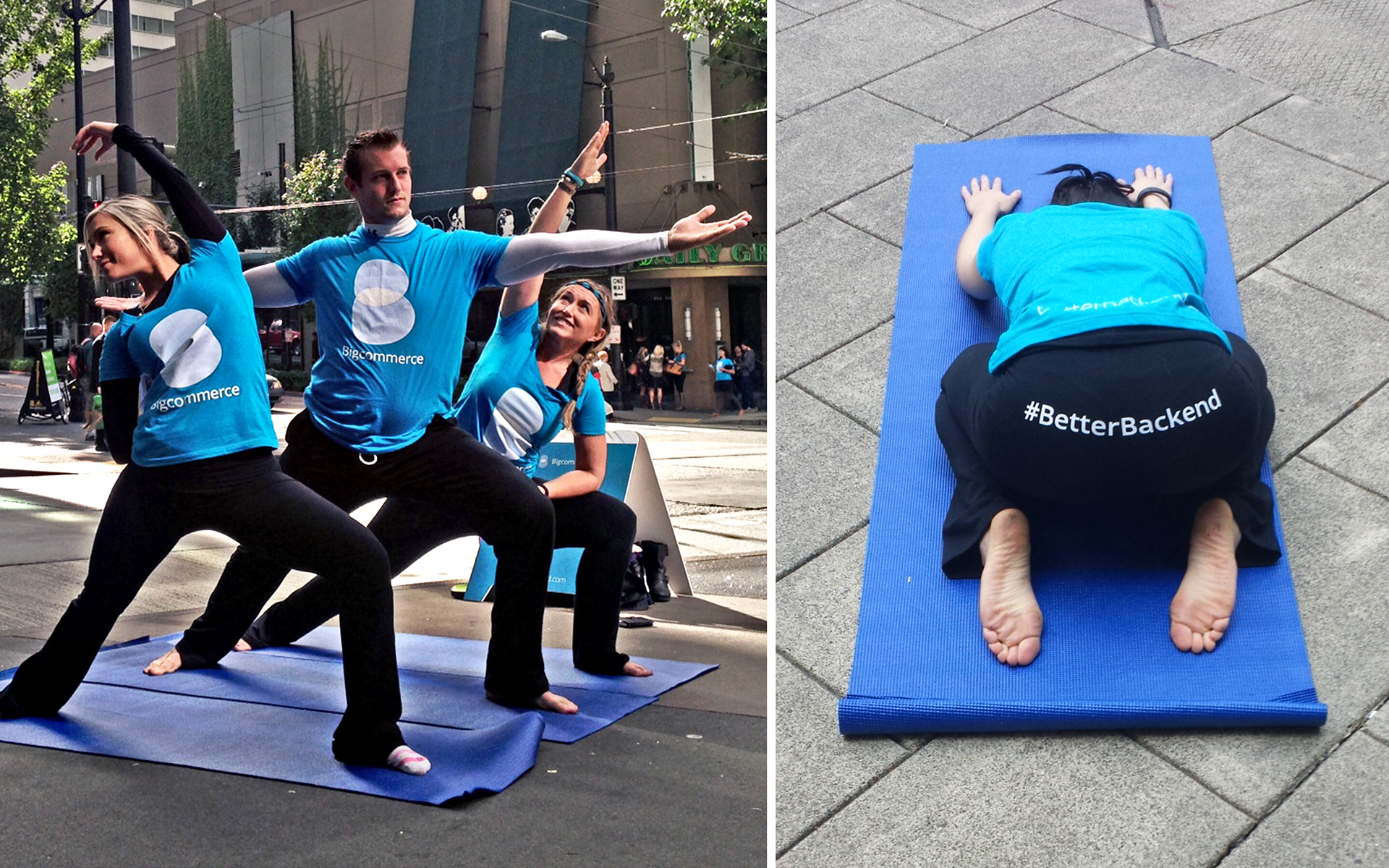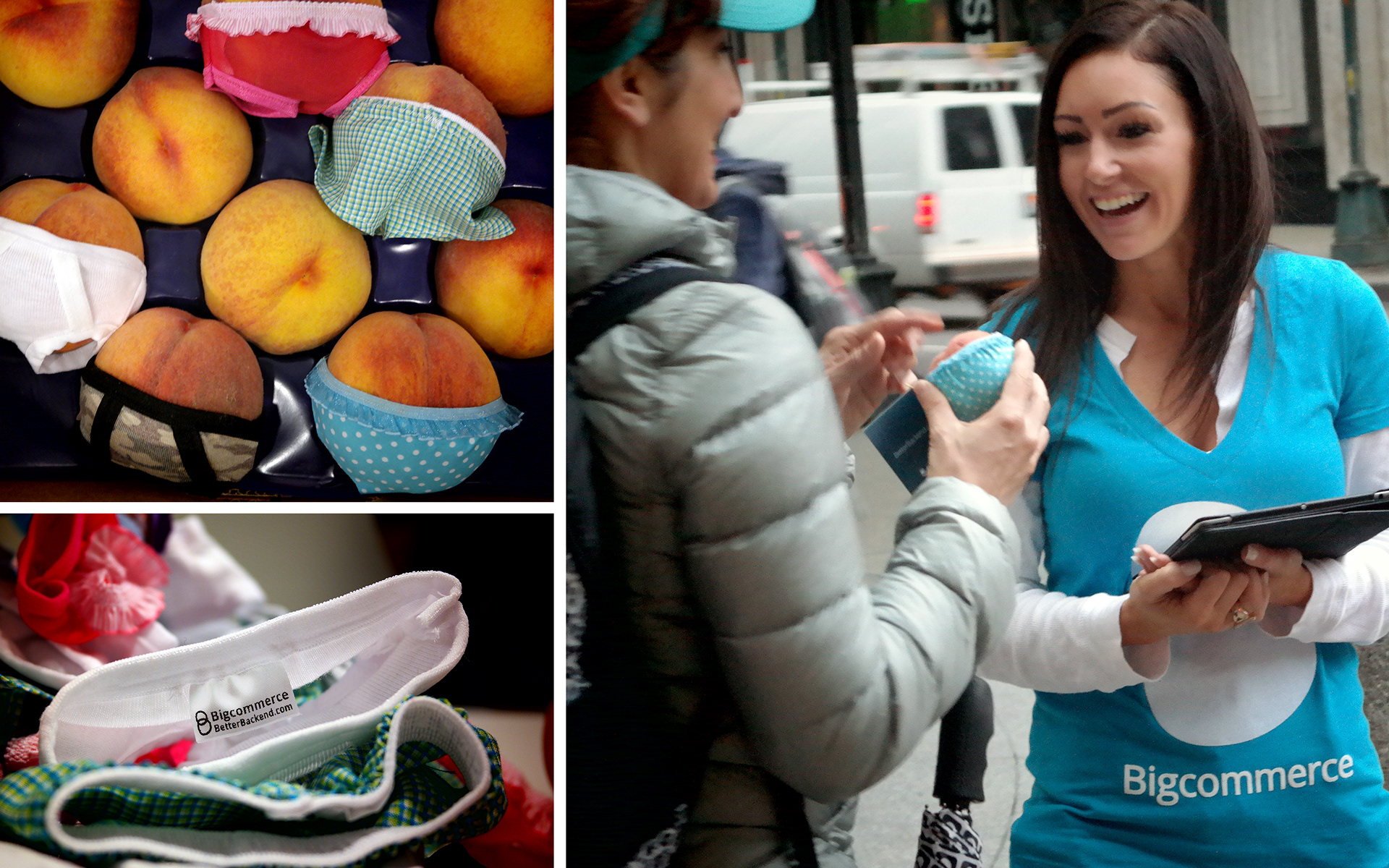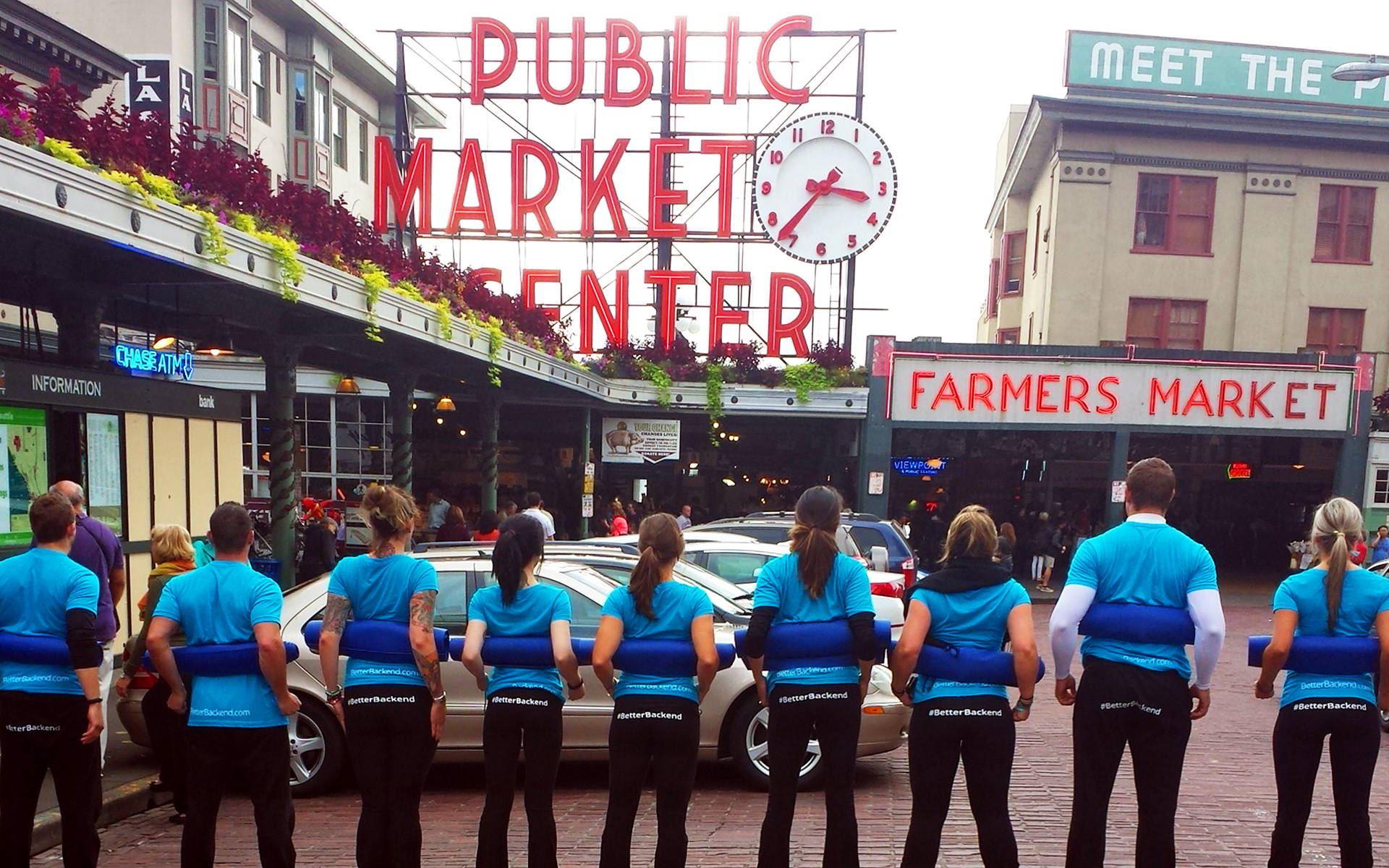 THE RESULTS
"Can we do this again in LA?"
For only being at this two-day convention for one day for a total of three hours, we were one of the most talked about companies of the event... and we didn't even enter the building.