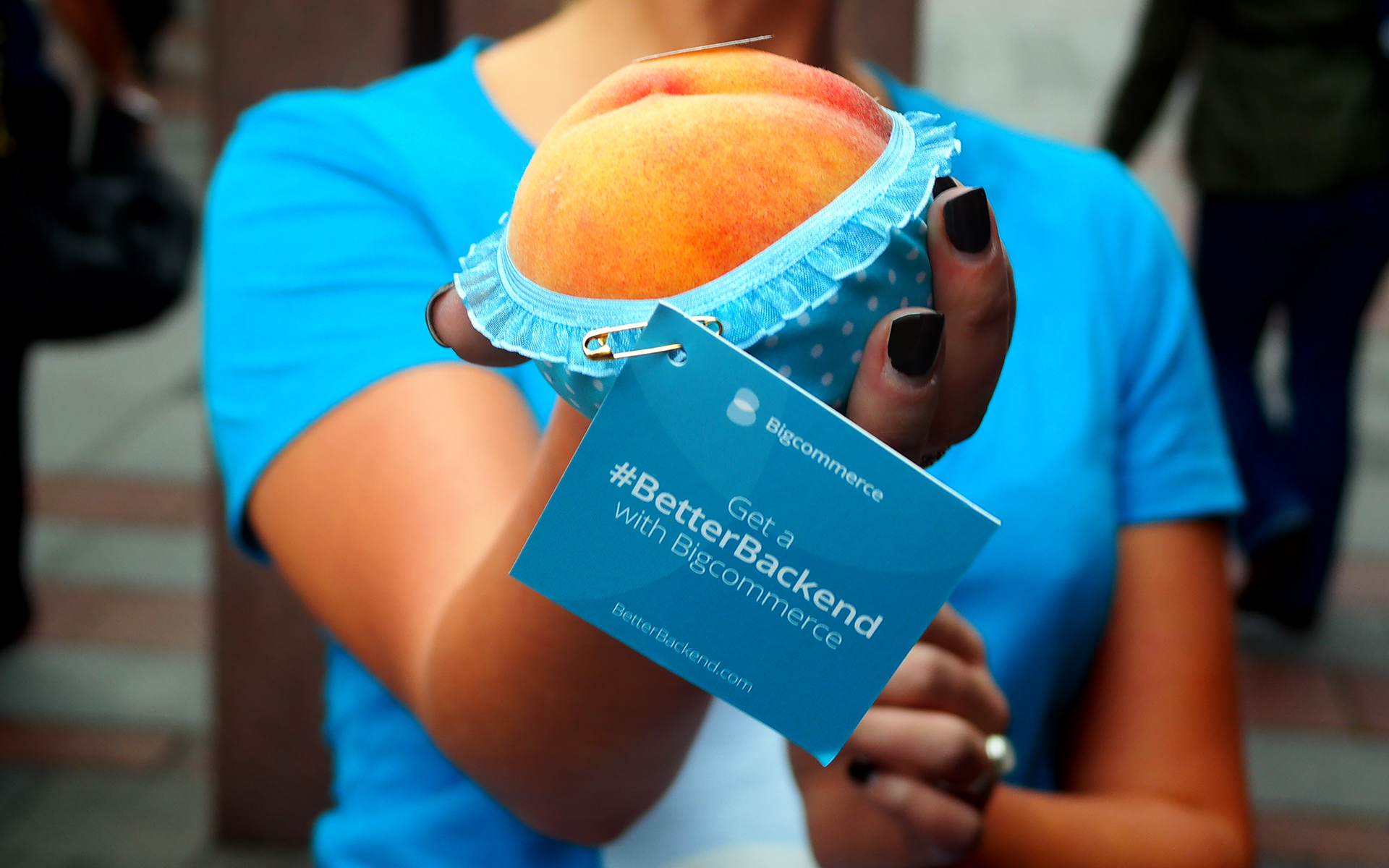 Bigcommerce is a company that offers turn-key shopping cart solutions for small online businesses. So, what do you do when your client has missed the cutoff date to largest small business conference in North America?
Create a stunt that becomes the most talked about campaign of the conference they couldn't attend.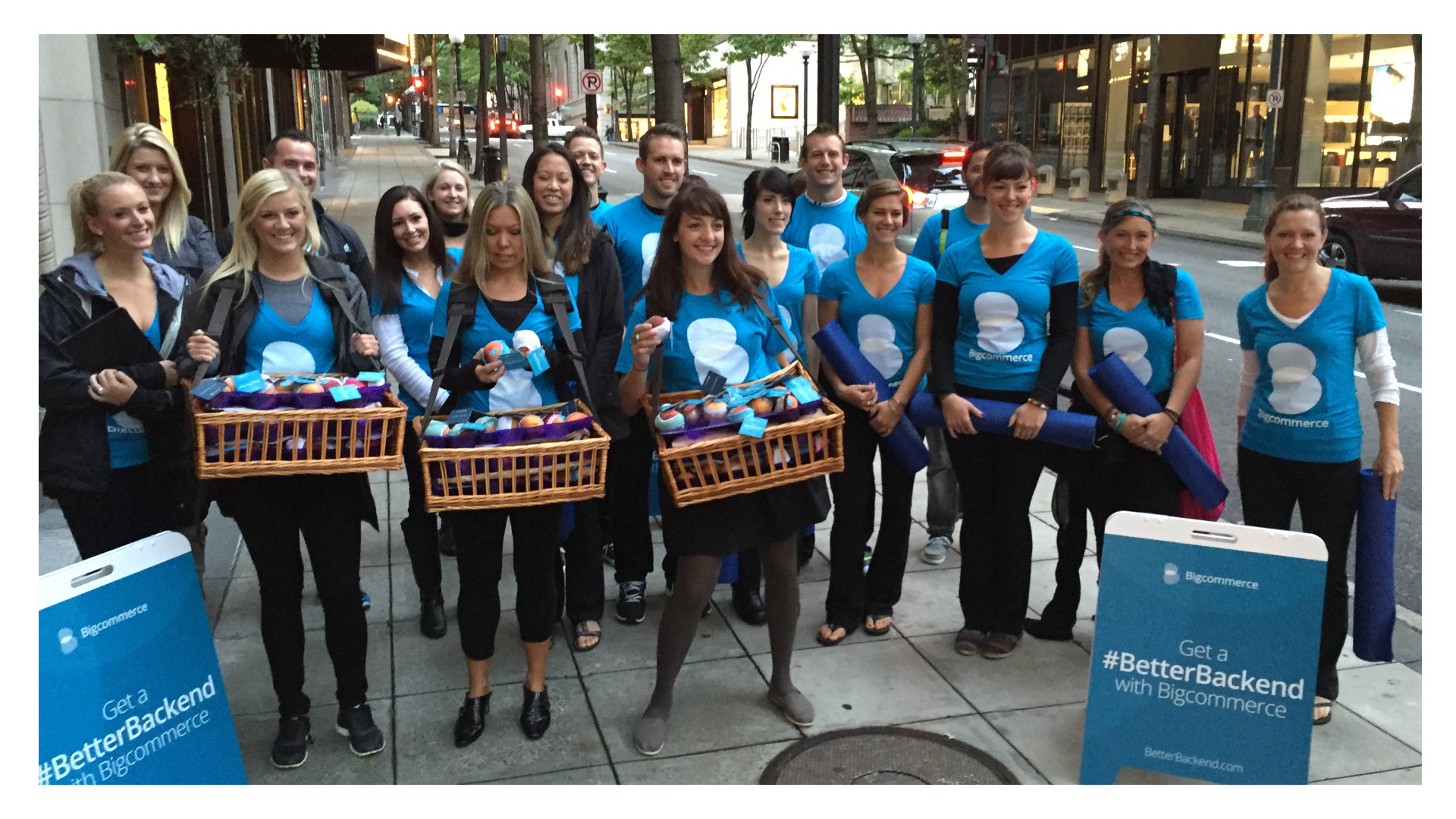 The first day of the four day conference, we assembled teams of yoga street performers to engage an active crowd at a nearby conference. While the crowd gathered, our peach distributors swooped in to give them a sweet and memorable treat,
ensuring everyone remembered who Bigcommerce was.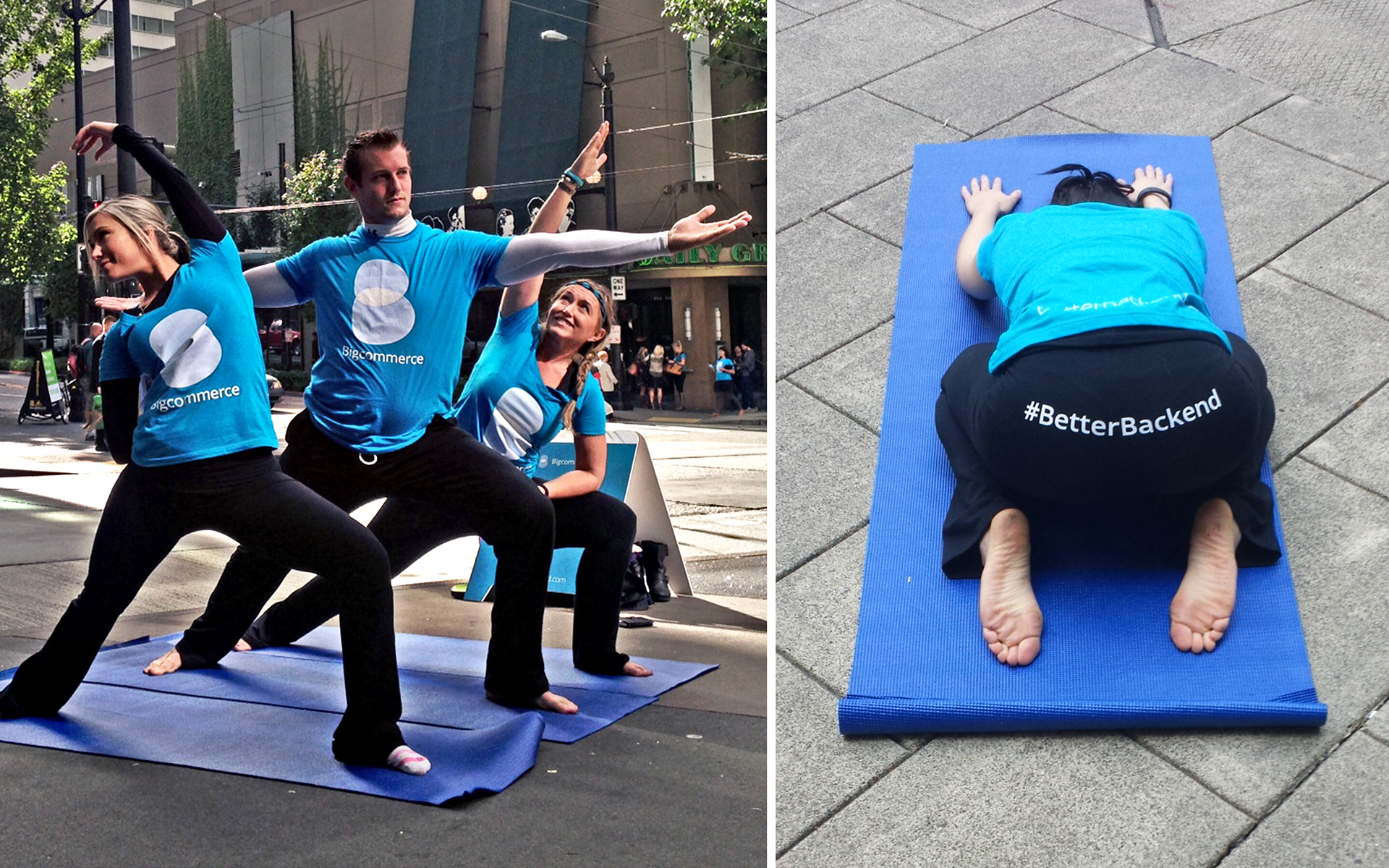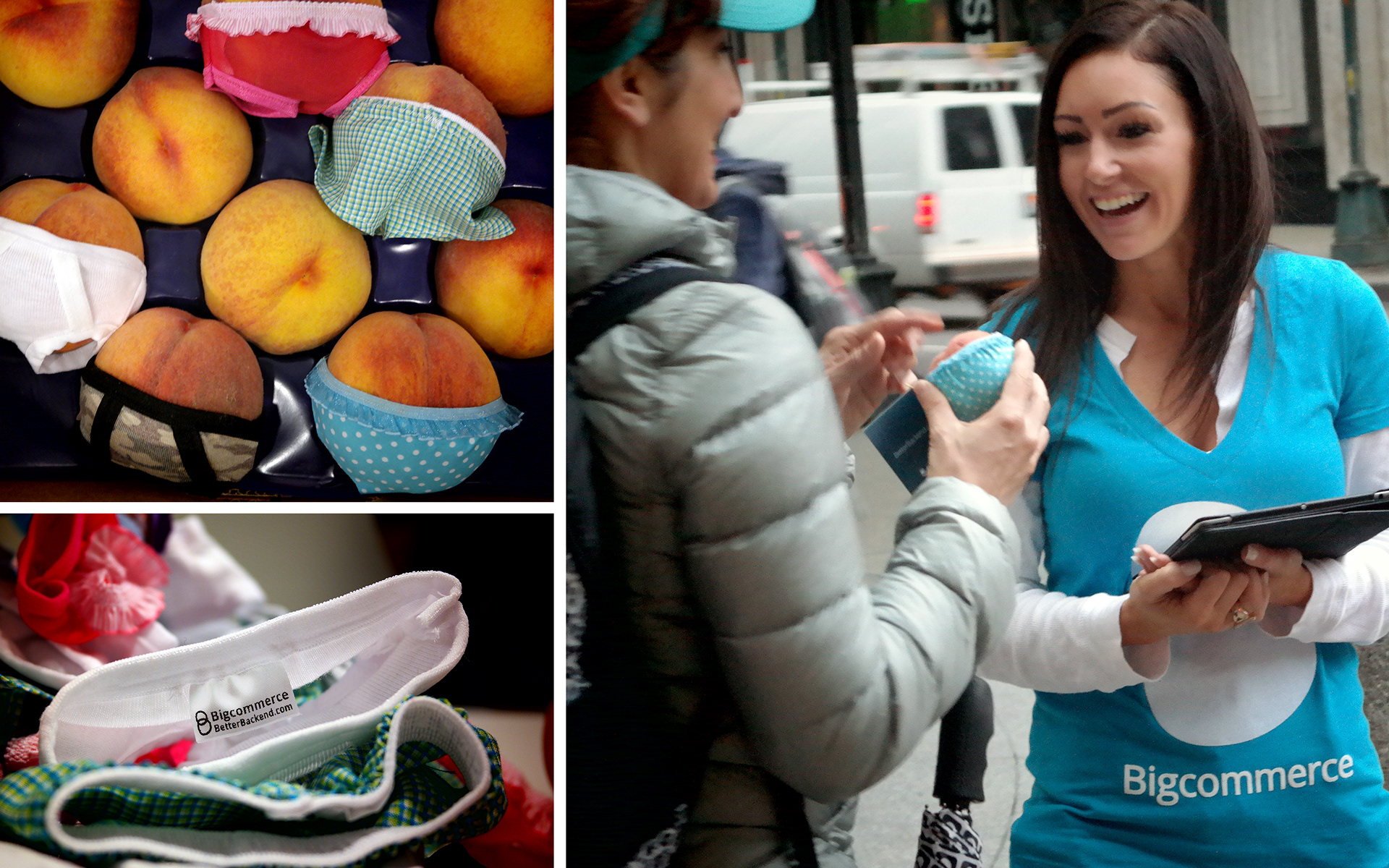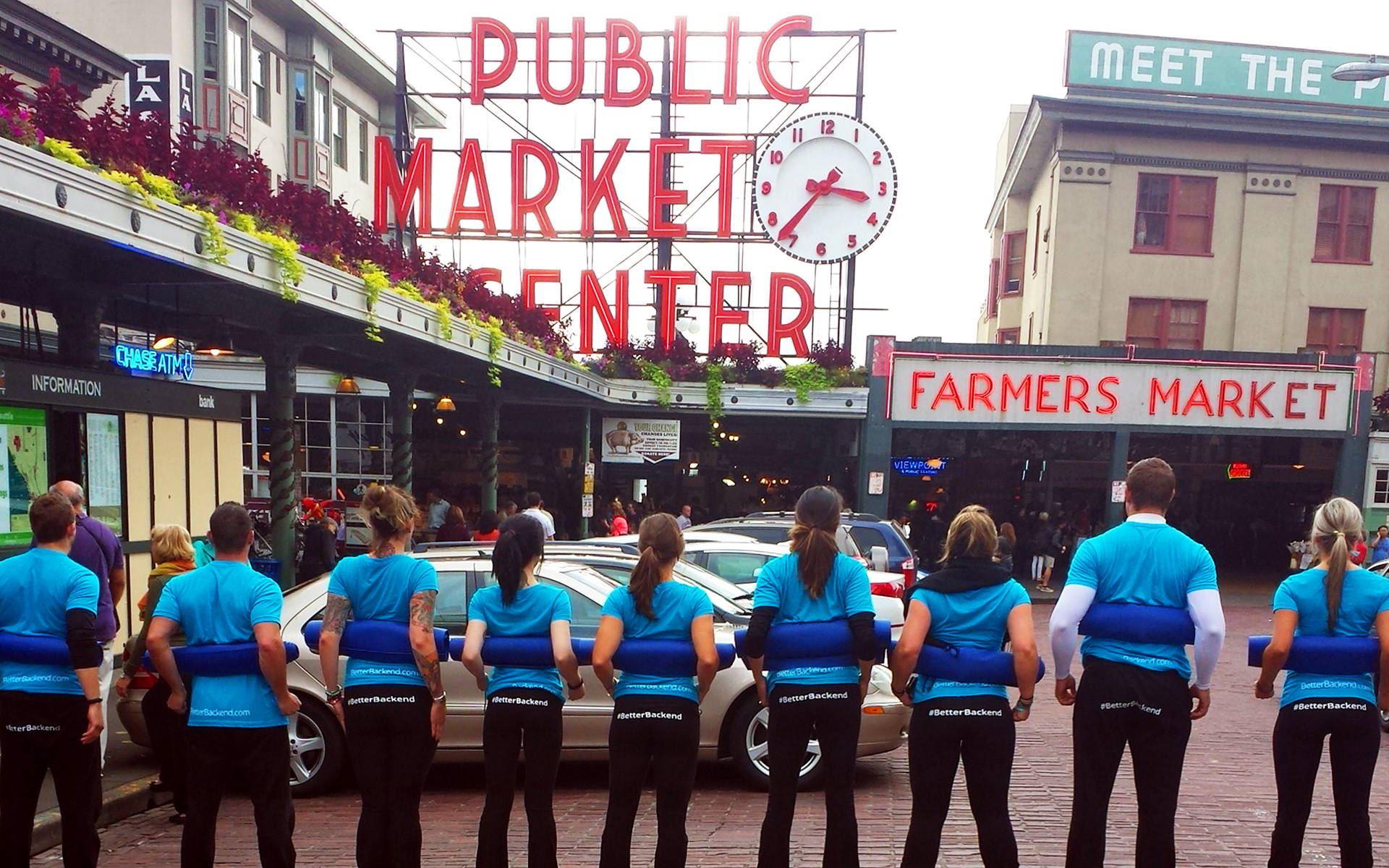 For only being at this four day conference for one day for a total of three hours,

we were one of the most talked about companies of the event... and we didn't even enter the building.

Client loved it so much, they only thing they asked is, "Can we do this again in LA?"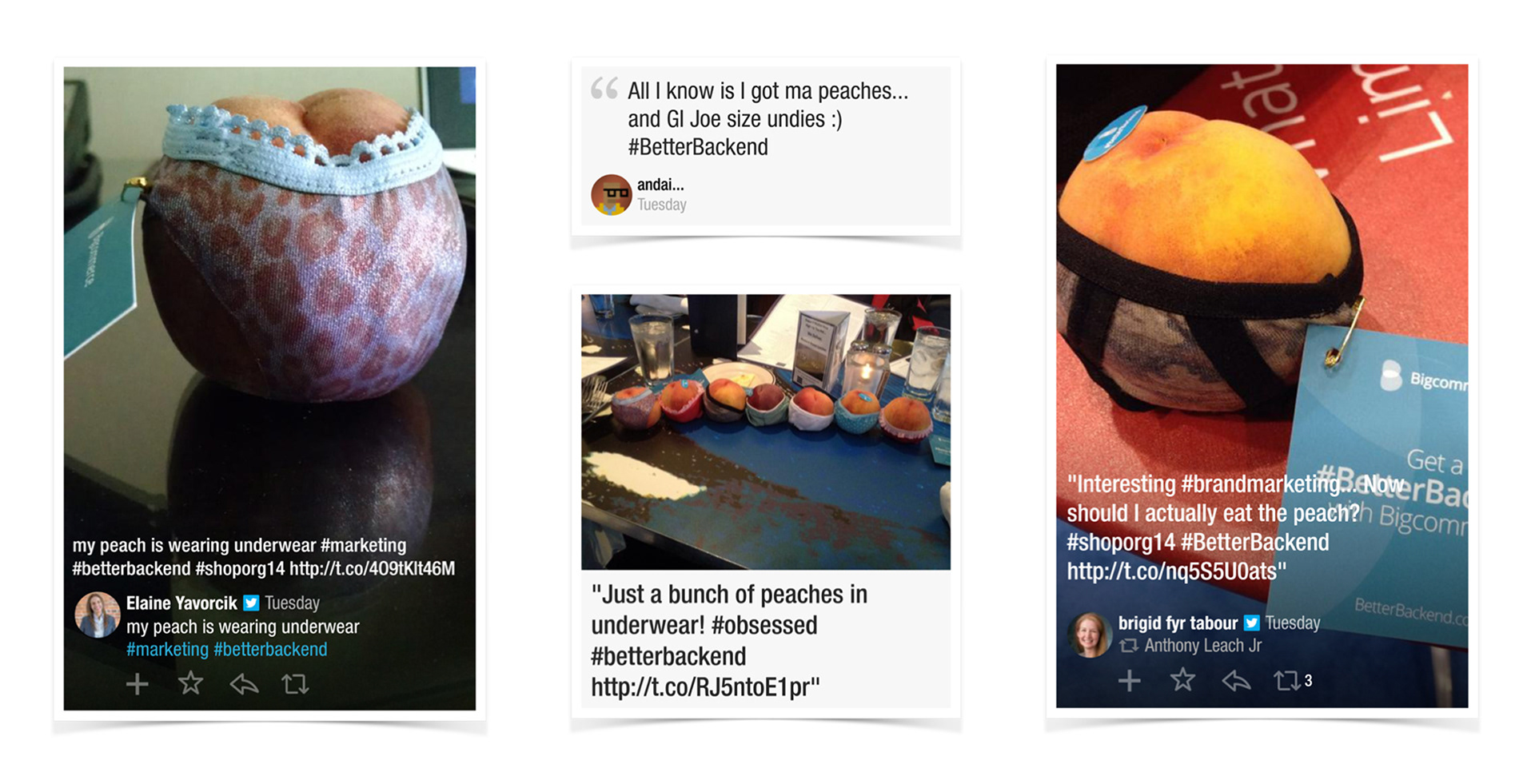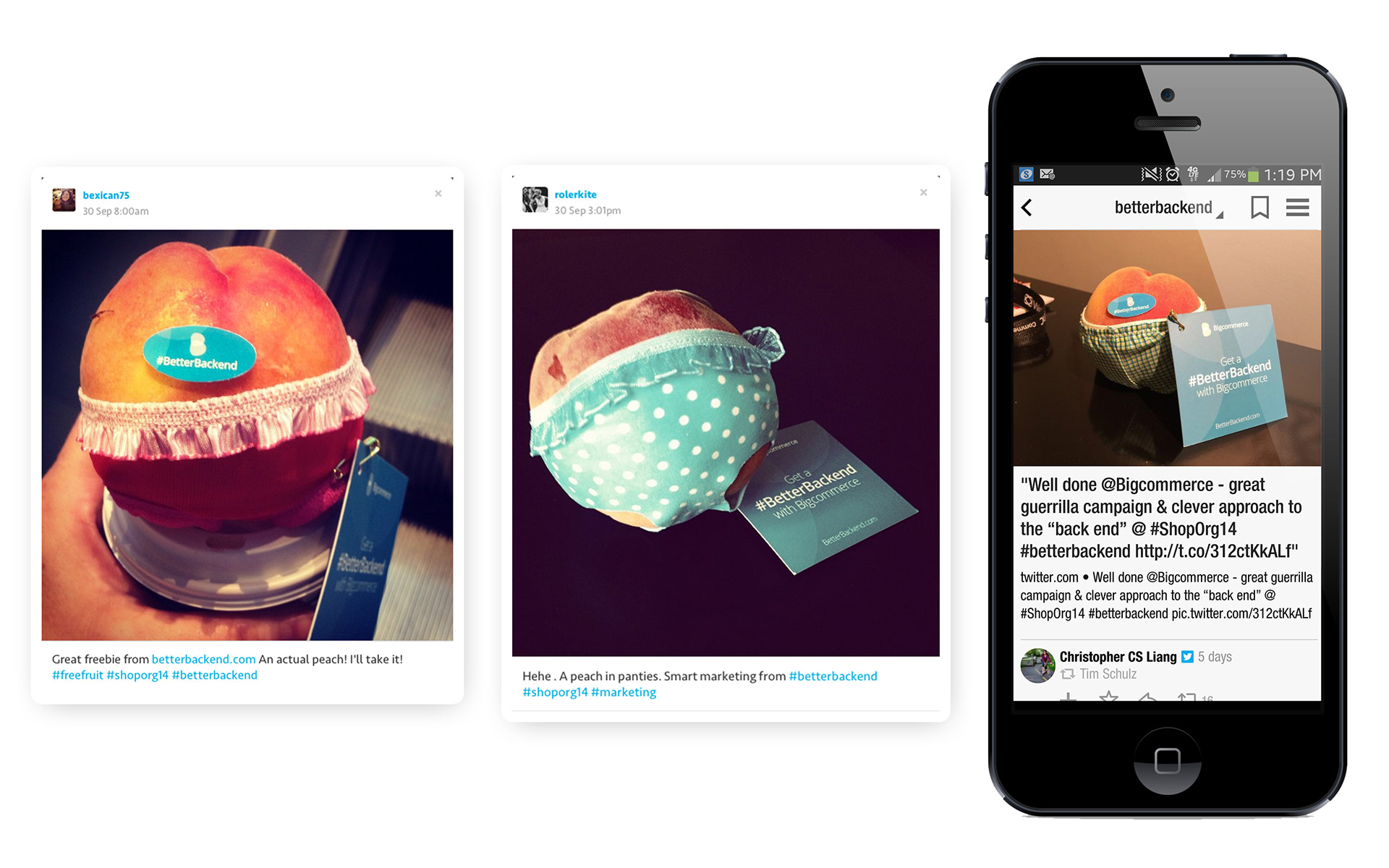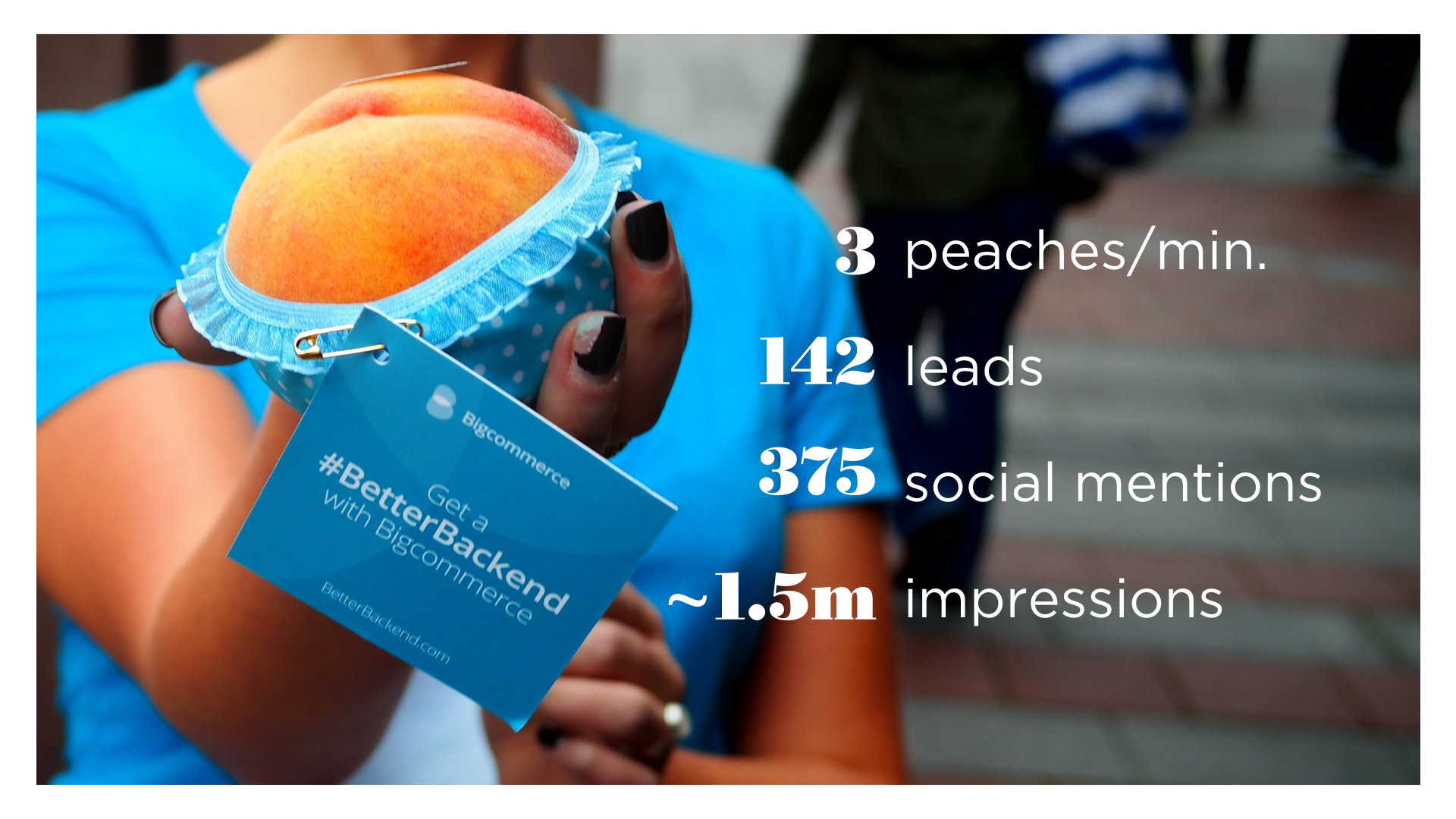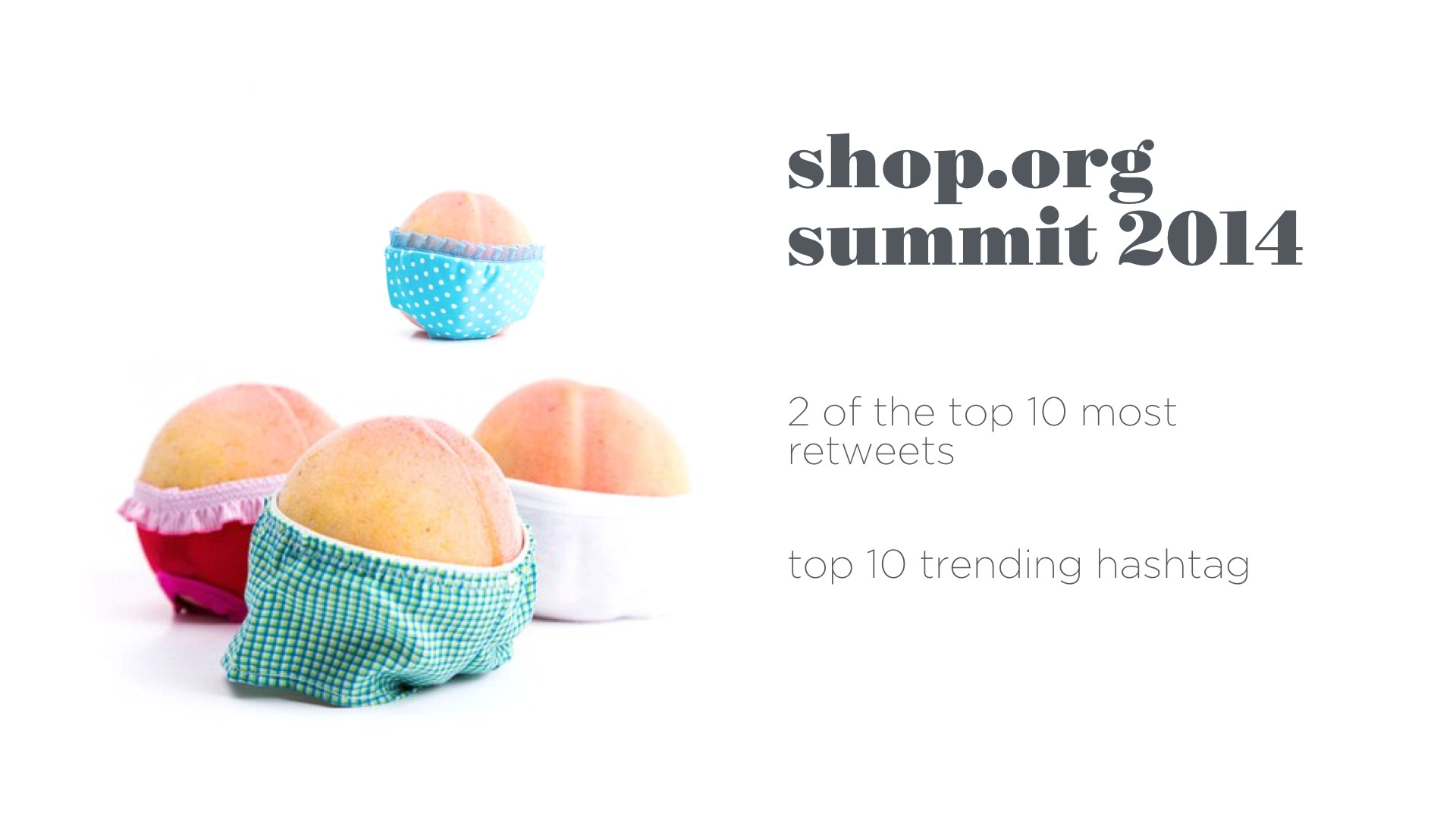 Behind the scenes of this risky campaign.
From a "joke" on the whiteboard to a full blown concept, this has been one of the most talked about campaigns I've ever been a part of.